7 Outdated Decorating Trends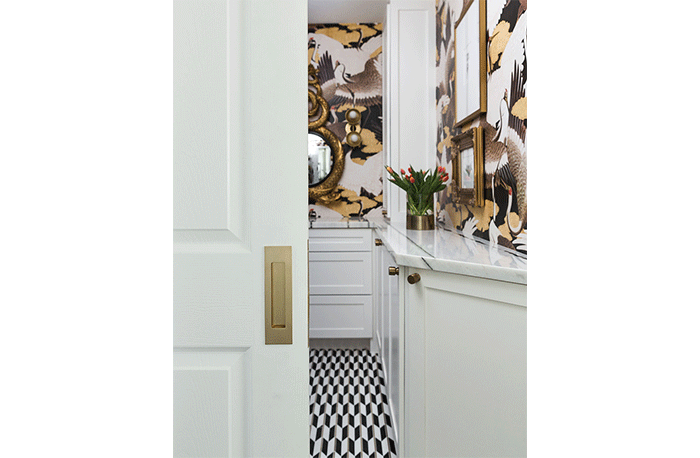 March 22, 2021
Some of these decorating trends should have been long gone, but consumers held on to them for far too long. Some of the trends I will mention are not in and of themselves bad, but their overuse or inappropriate uses earned them a spot on the list. This list does not mean they should be completely eliminated from the design world. It means that more thought should be given to their use, and they are not to be used simply based on what's trending.
Barn Doors
There is absolutely nothing wrong with barn doors in a barn or even an authentic farmhouse, but within the last few years, they became so popular that they were being used in all kinds of inappropriate applications. I have even seen barn doors on bathrooms and bedrooms. These doors are more of room dividers and are not ideal for rooms that require privacy because of the gap around the door due to the hardware. They have gotten a bit more streamlined in recent years, but still not the best choice for private spaces.
Of course, there are a few exceptions to where a barn-style door makes sense. For example, here my client chose these barn-style doors with her builder to separate the main areas of the home from a private family room area. Pocket doors would not have worked because of the kitchen nearby, and having doors that swing in or out would have taken up more space than needed. She chose these clean, modern frosted-glass version with black hardware, and they were absolutely perfect for the modern farmhouse architecture of the home
What to Do Instead
Pocket doors! Yes, pocket doors are classic and timeless and don't tie you to one design aesthetic, especially if that aesthetic is not appropriate for the architecture of your home. They tuck away completely into the walls and they can be locked for privacy (see top photo).
All Gray
I understand completely why gray has remained such a trend for a long time. Just think about what it replaced – beige! Gray is a very versatile color, and both the warm and cool versions are wonderful. It became the go-to safe neutral, and then it became grossly overused.
What to Do Instead
Layered neutrals is the new decorating trend. If you are not a big fan of lots of color, choose a layered mix of neutrals instead of just sticking to gray tones
Weird Millwork Patterns
This is one I hope will go away, but I don't think it will, unfortunately. I love thinking outside of the box and see imaginative interior design. But when it comes to millwork, why mess with a good thing? I think wall paneling should remain timeless, and these days, I see a lot of weird geometric patterns and reinterpretation of a classic statement-making element.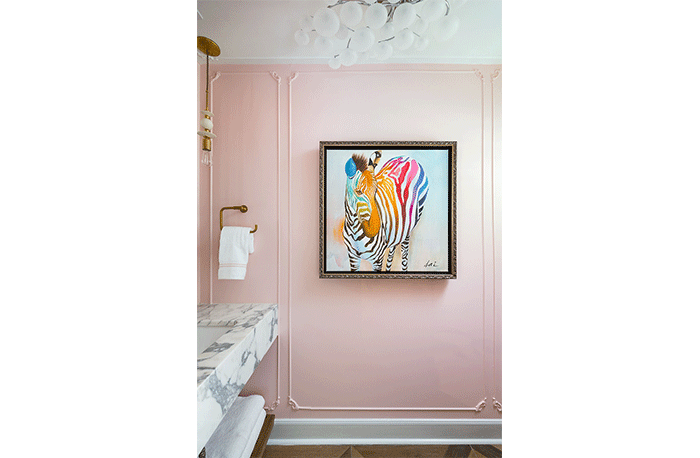 All photos by Colleen Scott
What to Do Instead
Use paint to make a modern statement with classic millwork. In this powder room (above), I decided to go with an ornate version of the wall paneling, and then juxtaposed that with a matte-pink paint color.
All-White Kitchens
These are very classic, and I actually do love them. But they have become such a decorating trend within the last few years that it's time to mix things up just a bit.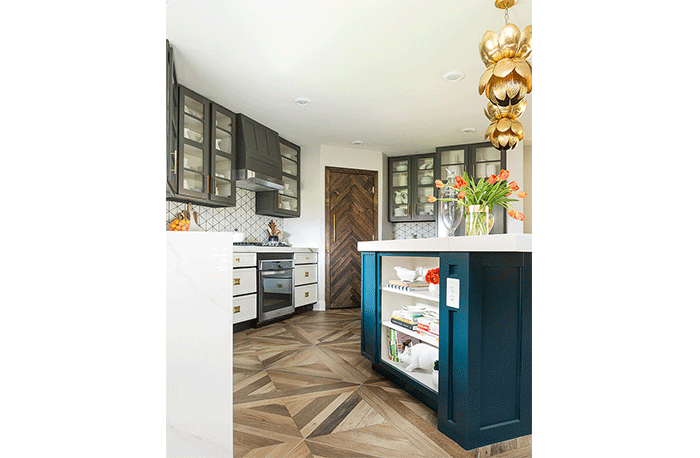 What to Do Instead
This is my personal kitchen (above), and it's not for everyone, but some elements can be incorporated into an otherwise white kitchen to add some warmth and authenticity. Maybe a tuxedo-style kitchen where the top cabinets are painted white and the bottom a deeper color. Or add an interesting backsplash as a focal point.
Open-Concept Floor Plans
Ok, I know I will get some resistance on this one, but hear me out. I am not suggesting that we go back to the days of compartmentalized small rooms. But I think when a space is much too open it can feel vast and cold.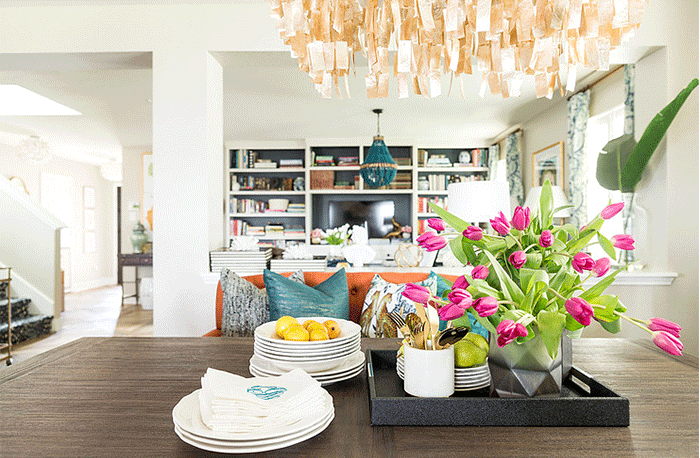 What to Do Instead
The goal should be to create cozier and more intimate vignettes throughout the space. You can create visual separation between spaces by the way you arrange furniture, floor screens or even the use of different wall treatments in different spaces to delineate them
Here in my maximalist living room (above), I have a half wall that separates the office space from the living and dining spaces. The half wall became a great surface for housing some of the books from my collection. The spaces still feel open to each other, with clear separation and functions
Floating Shelves in A Kitchen
Ok, I know I will definitely get some push back on this. I almost didn't add this one to the list, but I did because it is also a decorating trend that I see overdone. Like all other trends, there will always be appropriate uses of that design feature. There is a place for floating shelves in a kitchen – I may even do it in the future. I am addressing the inappropriate uses. For example, if your kitchen is small and you actually need real storage.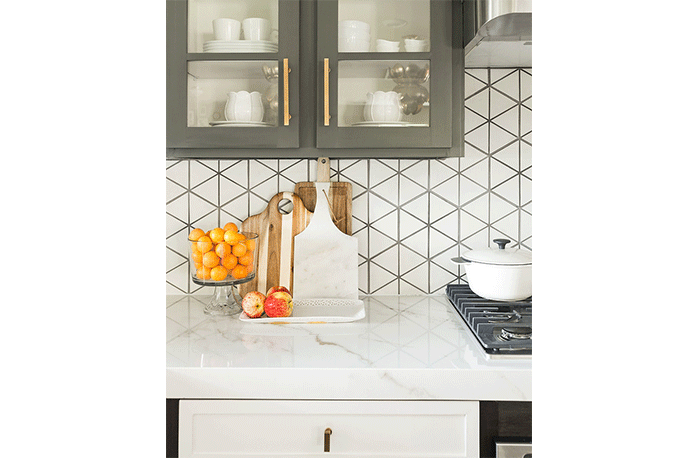 What to Do Instead
Glass-front cabinets are a great way to have a sense of openness without the floating shelves that can sometimes seem disproportionate in the context of a kitchen (see photo above). Glass shelves are more timeless, and these days, you can even add gold metal grids for a more luxurious feel.
Matchy-Matchy Furniture and Color
This is a dead giveaway of what I like to call catalogue decorating. Furniture pieces should not all match or even be all the same style. Mixing things up always make for a more authentic feel. Also, when it comes to color, using varying shades of the same color or similar shades from the same color family will always be better than the exact color throughout. Colors should be layered, just like you see in nature
What to Do Instead
Create a more storied, collected and layered feel to your spaces. It's important to note that balance, harmony, proportions, scale, repetition all matter when it comes to creating a space that is not super matchy-matchy.
-By Veronica Solomon, owner of Casa Vilora Interiors in Katy, Texas. See original post HERE.