A Breakdown of Various Kitchen Styles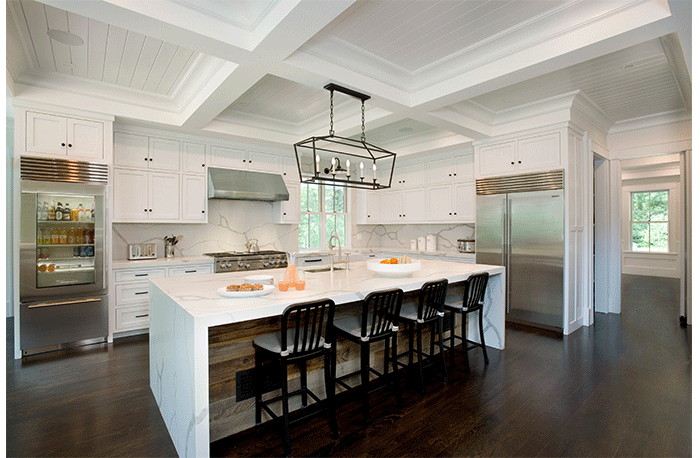 October 11, 2021
The kitchen is the heart of any home – the space for everyday living whether gathering for family meals, completing homework at the table or serving up memorable moments for relatives and friends. As the most utilized room in a home, it is the perfect place to showcase your clients' personal styles. But building or renovating a new kitchen can be an overwhelming task to those trying to navigate the many options for color, cabinetry, appliances, lighting and hardware. Our advice is to start by identifying your clients' kitchen style as an excellent way to get the process going.
Here's a breakdown of a few of Slocum Hill Design Group's favorite looks.
The Transitional: Transitional kitchens combine elements of modern and traditional design. They are crisp, clean and usually showcase a very neutral color palette, allowing you to express your clients' design style with accents and hardware. Above, you can see a modern farmhouse kitchen with clean, white Shaker-style cabinets, paired with a natural wood accent, black hardware and light fixtures and white quartz countertops with bold veining.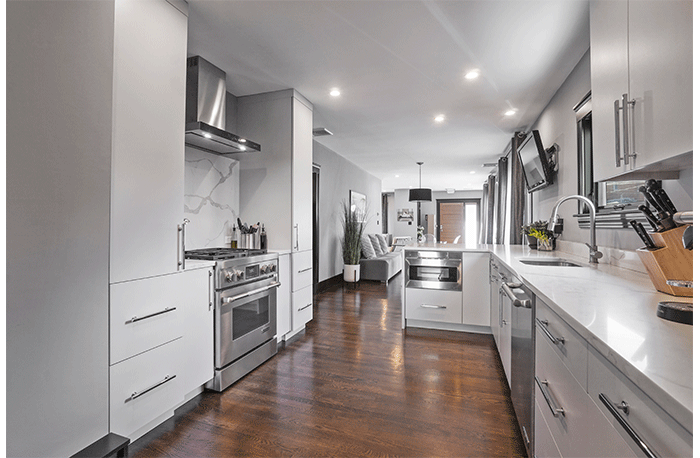 The Modern: A simple modern kitchen style combines form and function with clean lines and simple, slab-front cabinetry. The above modern kitchen reflects this look with gray sleek cabinetry and white quartz counters and backsplash.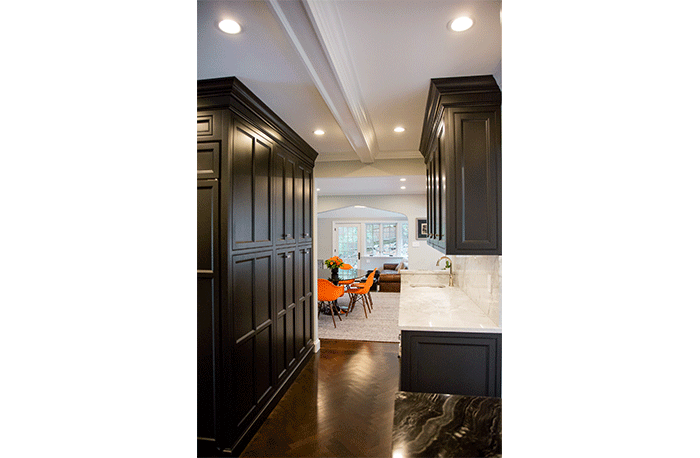 The Sleek: The pairing of black kitchen cabinets with white countertops creates a super sleek and contemporary kitchen style. Above, you can see this dramatic kitchen space with a black, white and gray color palette, tied in with joyful pops of orange. Sleek, modern, urban and sophisticated.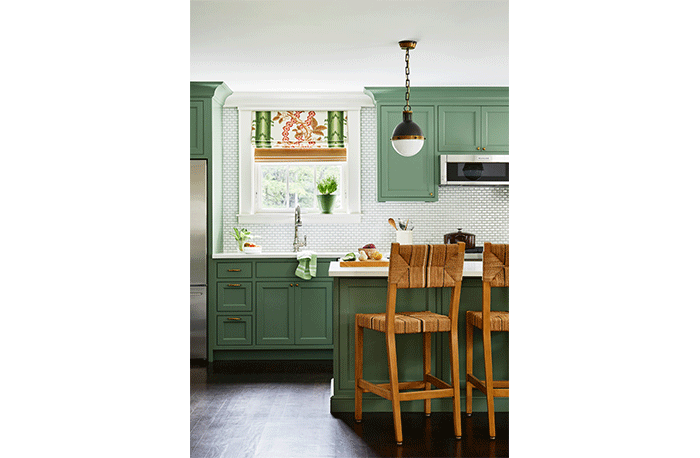 The Bold We are well past the stage where homeowners are afraid of bold choices when it comes to cabinets. This cottage-style kitchen above uses gorgeous green cabinets as their wow factor, keeping the backsplash and countertops clean and simple. Are you green with envy?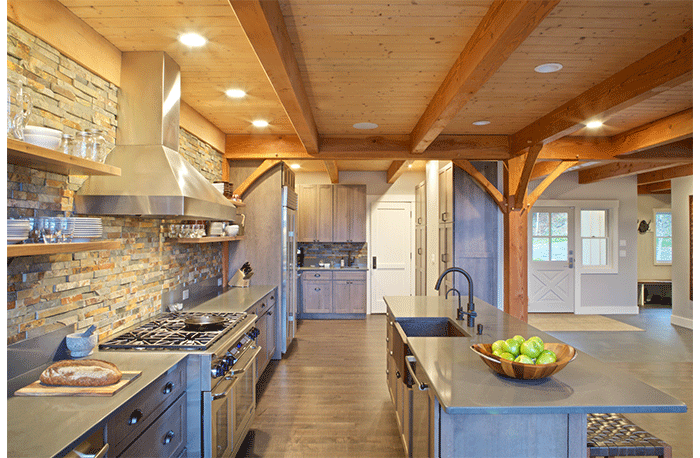 The Rustic: Mixed wood tones, slate countertops and a space that is reminiscent of the outdoors. The rustic kitchen design is not what it used to be. This design is durable, made to be used and made to last. The above kitchen space incorporates durable materials along with a beautiful stone accent wall, perfect for large gatherings.
By David Boronkay, principal at Slocum Hall Design Group
For more blogs from Slocum Hall Design Group go to www.slocumhalldesign.com.