A Lesson in Client Communication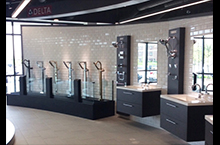 November 12, 2019
Having spent more than 30 years in this amazing industry, I believe it's been my pleasure and chagrin to have worked through about every possible hurdle in getting a project to final deposit, all signed off and ready to roll. Naturally, tomorrow will bring a new adventure just to keep me on my toes, and I had one such experience recently.
At my first meeting with the client, we went through all the qualifying points. We established a budget, created an understanding of the expectations from both our perspectives, and we also have a good handle on the timeline. We really hit it off, and our vision of the possibilities on this remodel are in line. I collected the design retainer, all is going according to plan, and now the real work starts.
This home needed some love. It's in a beautiful community and hasn't had any work done on it since the 1960s. It's in great condition for its age, well maintained and super clean. The homeowner purchased the home in 1980, so the first question I asked myself was, why hasn't this home been updated?
Understanding the lifestyle and the clients' priorities about their home is really important. It can affect so many things, and the importance of understanding this right away cannot be underestimated. It will help in guiding you on how to pace the process, what decisions need to be focused on first and what needs to be validated continually through the process. For these clients, I discovered that they did extensive traveling during those years, raised a family and had all-consuming careers. I can totally understand how the years fly by when our lives are full, and the home we live in is giving us what we need without any problems.
In this clients' case, the wife discovered that her home is her sanctuary, and it needs to be brought back to its beautiful potential. That is motivation, and it's a great place to start from! However, the problem is that my client's lift is not any less full, time is continuing to tick by, and doing a renovation is a big deal.
So having the call come in this morning that she needs to reschedule our first team meeting is a bit concerning, but will it derail the project? These first few meetings together will be what establishes the real relationship. Managing that call meant I needed to remember her motivation and what has brought her to this point in making the decision after 40-plus years to remodel her home. I reminded her why she hired me, while totally understanding her mindset. She wants to be part of all of this process – including the minor details – which is what I believe stopped her from doing any significant changes to the house for all these years.
I assured her that rescheduling this meeting was not an issue, but going forward I would expect that she would either allow me to take the reins – what she is paying me for – on this process or understand the importance of establishing a relationship with the teams that will be working on the project by being available to meet with them. Our phone call ended with her being very grateful for my understanding but also knowing that I expect her to be as professional as she is expecting me to be on this project.
The lesson learned from this is that understanding why your client is doing their project is going to allow you to work your magic in communicating throughout the entire process with confidence and direct guidance. Just the right amount of firmness will be easier to measure, and the project will flow to a successful completion.