A Look at Mid-Year Trends in the Kitchen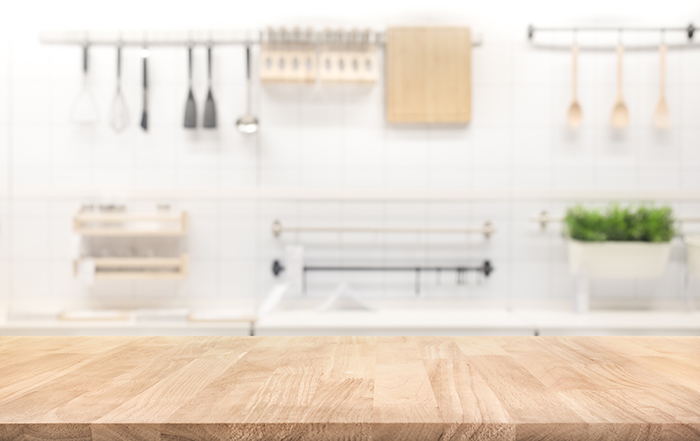 June 19, 2020
Believe it or not, it's halfway through the crazy – and not so fun – year of 2020. To recognize the date, this week's KBTribeChat looked at what's hot and trending so far this year.
The Looks Seen Today in Modern Kitchens
Today's contemporary kitchen has clean lines and is designed to reduce visual clutter.
For a minimalist look, push-to-open hardware is in.
The curated look is popular. This includes thoughtfully designed, styled rooms with artwork and ceramics for an instant lived-in look.
Stress-free environments are what homeowners want now, which usually means simplicity.
Designers are still seeing demand for cozy farmhouse elements.
Popular Materials in Kitchens
Warm woods like walnut add warmth to modern kitchen spaces.
Solid surfaces are trending for durability and hygiene.
Gauged porcelain tile panels are increasingly serving as countertops.
Glass finishes as well as mixed metals are frequenting designs.
Marble and stone, wood finishes, mix-and-match materials and two-tone cabinetry are all trends dominating kitchen design.
Backsplashes are now a focal point with mixed metallic tiles in difference shades and finishes, such as brushed stainless, glass and antique brass.
Touches of brass on knobs or burners are being used to set an appliance apart.
Customizing Spaces
Custom handles are great details to bring a space to life.
Clients are looking for designers to create something that fits their specific needs.
Pops of bright color are being brought into big appliances.
Texture on kitchen surfaces adds a sense of detail.
Custom cabinetry with integrated lighting introduces both aesthetic and function to a space.
The Impact of Technology in the Kitchen
Technology has brought more gadgets to our countertops, which has inspired prettier outlets and more ways to customize lighting in the design.
A standard kitchen can feel like a highly equipped, gourmet chef's kitchen thanks to all the modern appliances that incorporate the most up-to-date cooking techniques.
Because of tech, kitchens are no longer used only for cooking but are also used for entertaining. Technology has impacted design by the ability to add smart devices to appliances, lighting to cabinets and sensors to enable fixtures.
Technology has brought screens into the kitchen. The LCD screen automatically gives an appliance a more modern feel.
There is definitely a cool factor to touch screens and interactive displays!
Tune into next week's KBTribeChat by searching for the #KBTribeChat in Twitter at 2 p.m. EST on Wednesday.