A Winning Project with a View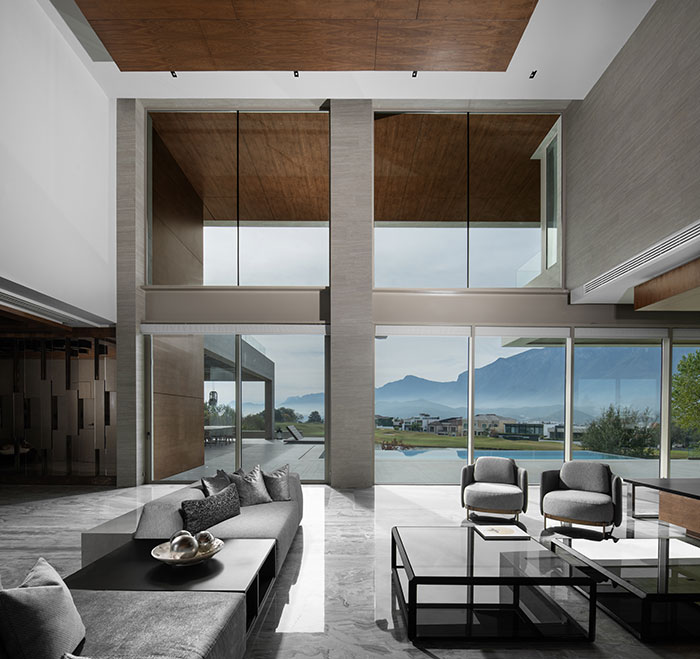 May 11, 2020
Photography by Francisco Álvarez, The Raws
Amid a pandemic, many awards and recognitions are still able to happen – including the recent 2020 Ceramics of Italy Tile Competition. The residential winner, architect Mario Bolivar of Mario Bolivar Studio de Arquitectura in Monterrey, Mexico, stood out from the pack with this three-story home, which faces a golf course and is surrounded by mountains. KBB spoke with Bolivar to find out more about his winning design with an enviable view.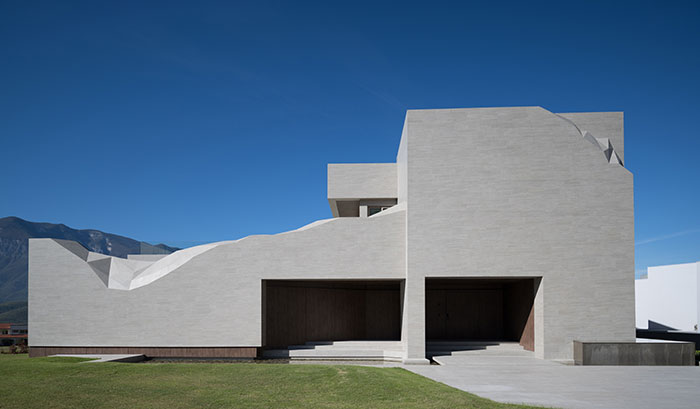 KBB: What was your goal with this project?
Bolivar: "Our main goal was to take advantage of the views toward the golf course and the surrounding mountains, so we developed a very clear linear scheme that complements both of these features."
KBB: What were you challenged by and what were your solutions?
Bolivar: "Because of the magnificent views, we knew from the beginning that transparency was going to be a challenge and something we wanted to achieve. To do this, we designed a structural steel beam that measures 55 feet long, which allowed us to have a magnificent glass façade overlooking the golf course. On the main façade, we had several polyhedron faces that we needed to cover, so we used special tools that we acquired in Italy to achieve rectified cuts on every piece. We had to adjust the installation pattern to cover these planes, but this is why we love this material – once it is installed, you cannot even see the joints."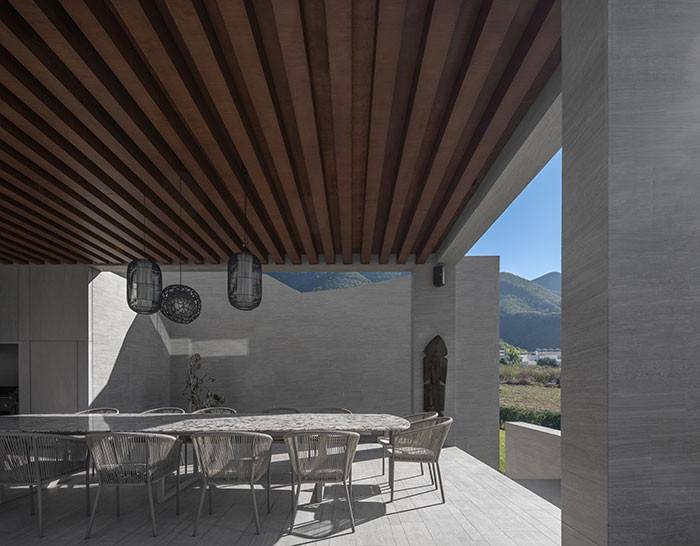 KBB: Tell us about your design for the bathrooms.
Bolivar: "In Monterrey, the guest bathroom is one of the most important areas of the house. The homeowners wanted to create a 'wow' factor, so we designed an oval-shaped bathroom near the entrance. The walls are clad with a mosaic version of the Q_Stone facade tiles, and gray marble-look tiles from Florim's I Marmi di Rex collection are installed on the floor. Together, they help create a very luxurious ambiance. On the roof of this bathroom, we designed a waterfall that cascades over the exterior wall.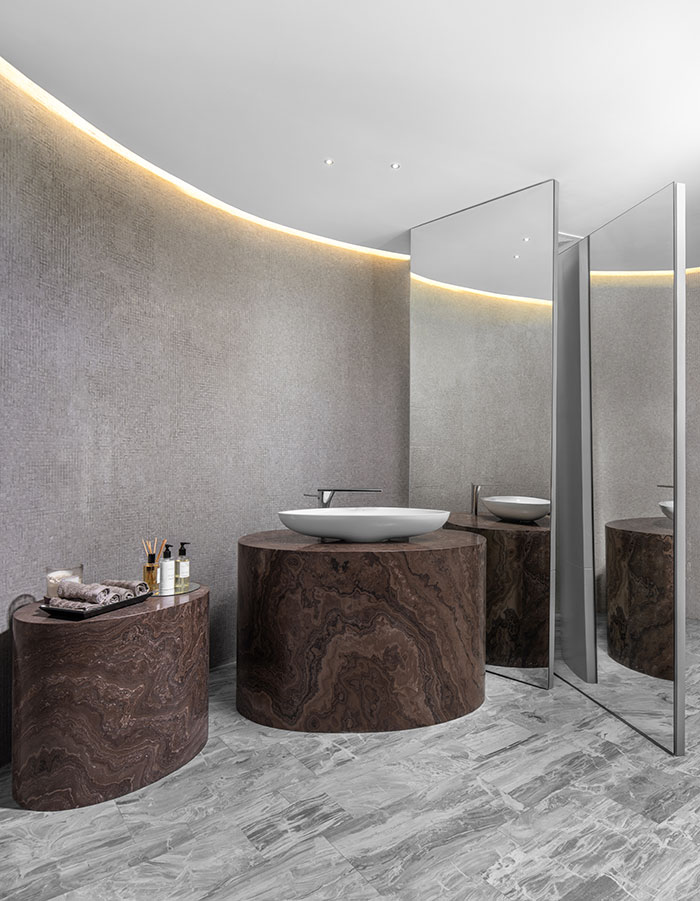 KBB: How about the kitchen?
Bolivar: We designed the kitchen with all-black cabinetry and appliances from the Italian brand MITON. The space is further defined by Florim's I Marmi di Rex floor tiles, which connect the kitchen to a secondary dining room and TV room. We call this the family room since it is a place where the whole family gathers at least three times per day."
Bolivar and the other winners will also be honored during an awards ceremony in Bologna, Italy, at Cersaie (which was just recently rescheduled for November 9-13). In addition to this CEU-accredited trip, built project winners will also receive $2,000. The contractor and distributor teams involved with each winning project will be awarded an additional $1,000.