Barbiecore: A Pink Product Portfolio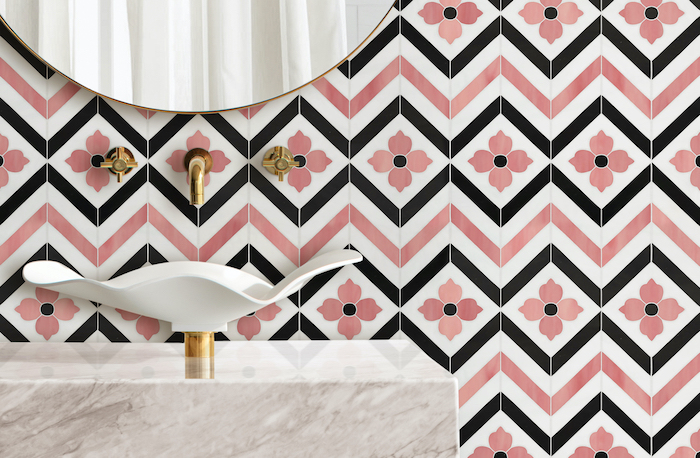 July 21, 2023
This article was originally published on July 21,2023; it was updated on August 8, 2023.
Barbiecore mania has arrived in the kitchen and bath sector, with brands hopping on the pink bandwagon to celebrate the sassy signature hue and rosy aesthetic. Google searches for Barbiecore home décor are up by 200% over the past few weeks, and there's been a run on pink paint that manufacturers are struggling to satisfy.
Here's a few of the colorful products trending in the kitchen and bath realm.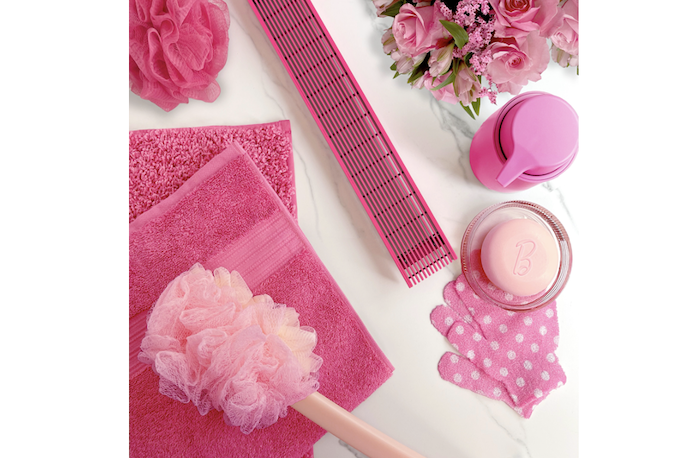 A custom finish for its linear drains, this design from Infinity Drain adds a colorful note to the shower.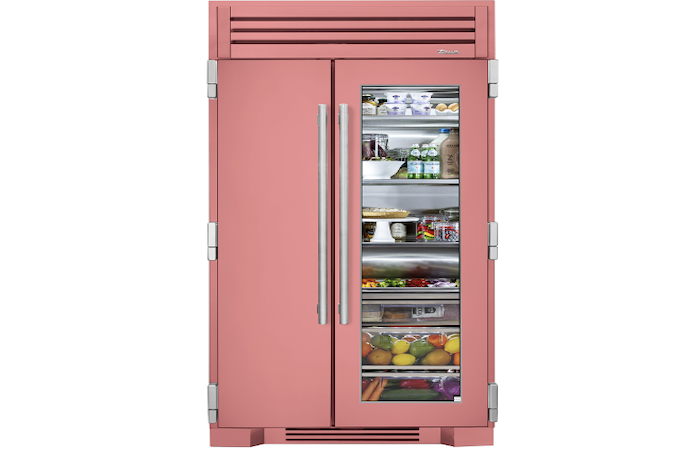 True Residential has released a custom, antique pink finish, a chic and sophisticated take on the trend.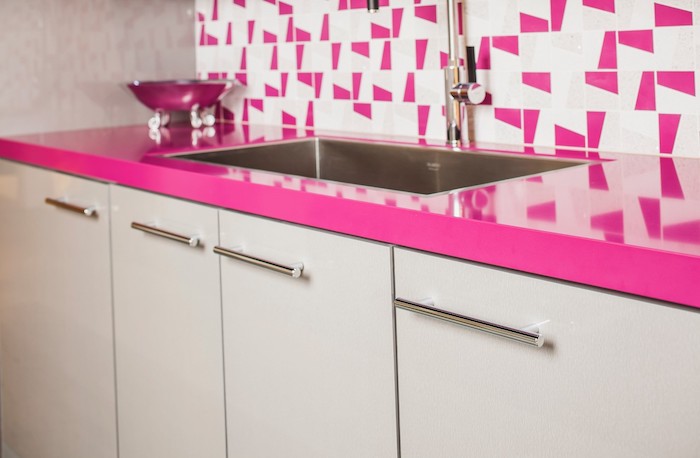 The Skinny Linea Rail Pull from Atlas Homewares can accessorize any Barbie-pink-themed kitchen. Featured here is the pull in Polished Chrome with a hot pink countertop and backsplash, reminiscent of abstract artwork that is a characteristic of the 1950s. Photo courtesy of European Artstone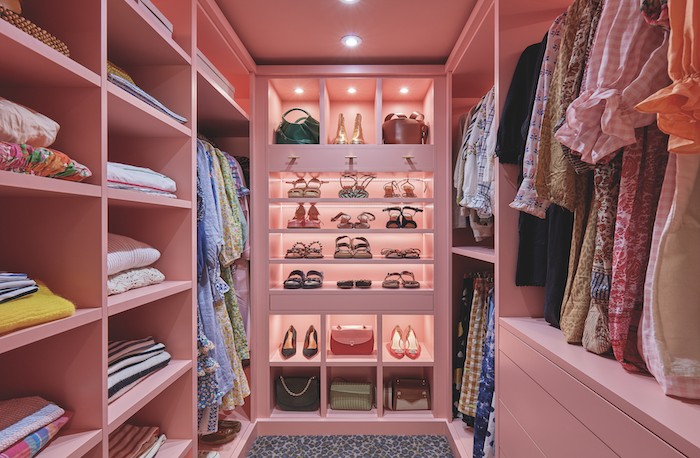 "When it comes to pink interiors, it's important to get the most of this color, no matter your style," said Jennifer Porter, senior designer at Neville Johnson. Neville Johnson's exclusive color 'Coral Rose' is the perfect shade for those who want to introduce Barbiecore into their home in a bold and sophisticated way and can be seen in our bespoke walk-in wardrobe, which emulates a luxury jewelry box."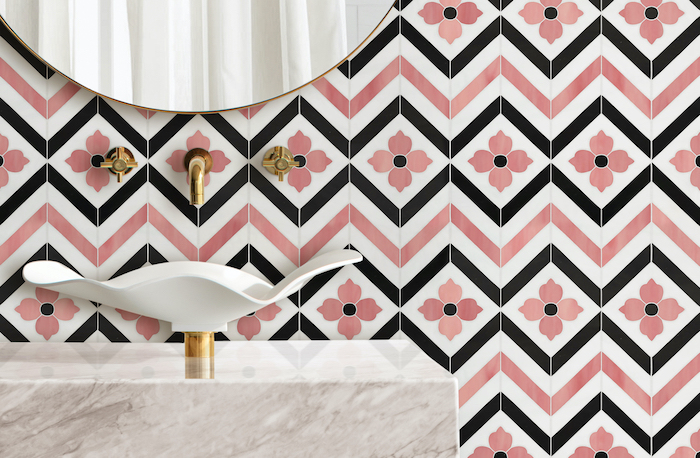 Cean Irminger, creative director of tile manufacturer New Ravenna, says of the trending shade, "There is a reason that to look through 'rose colored glasses' denotes seeing the best of the world. Pink has always been more mood than color, shifting between shining a bright candy-coated optimism into creating an atmosphere of soft edged romance and cheerful connection. It is the color that bookends each day, that springs forth in wild summer fields, and thanks to a wildly popular, confident, and very career driven gal named Barbie, it is the color most closely connected in our memories to the concept of a 'Dreamhouse.' "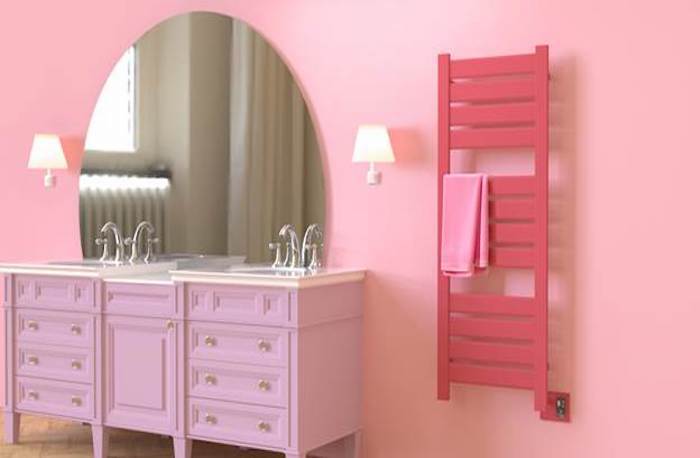 Amba Products has introduced a custom color option celebrating Barbiecore design for their full line of towel warmers.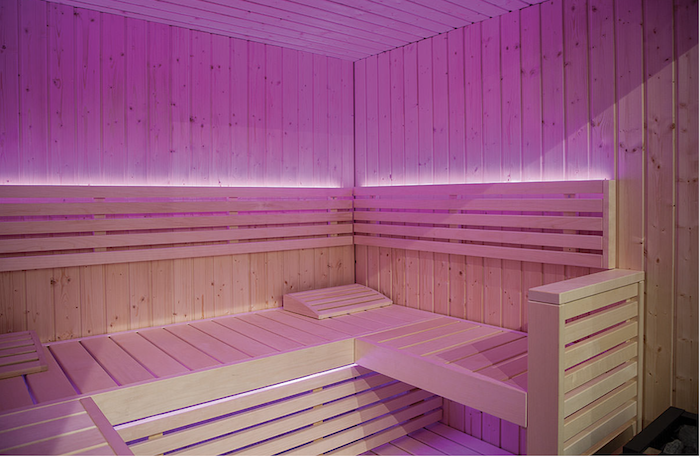 ThermaSol offers LED accessory lighting that turns the interior of its saunas pink as part of a chromotherapy package.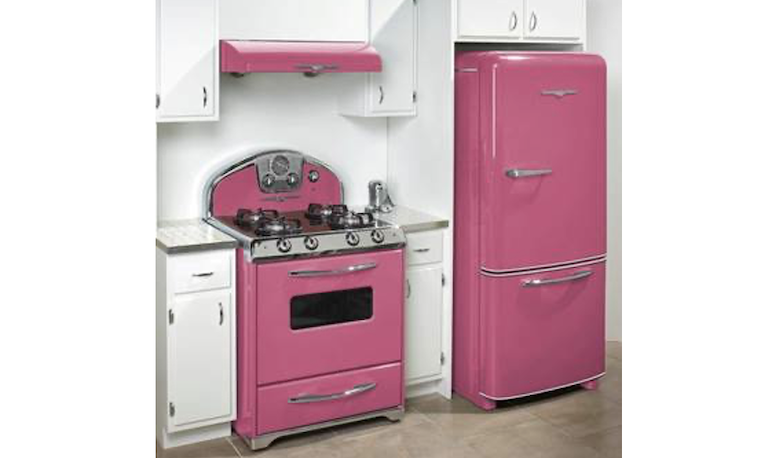 Any Dreamhouse would be brightened by Elmira Stove Works' retro-look refrigerator and range.
For those who are interested in learning more about the use of pink through the ages, none other than National Geographic offers a thoroughly fascinating history of the hue here.
—Leslie Clagett, KBB managing editor