Building Business Together: Designers + Integrators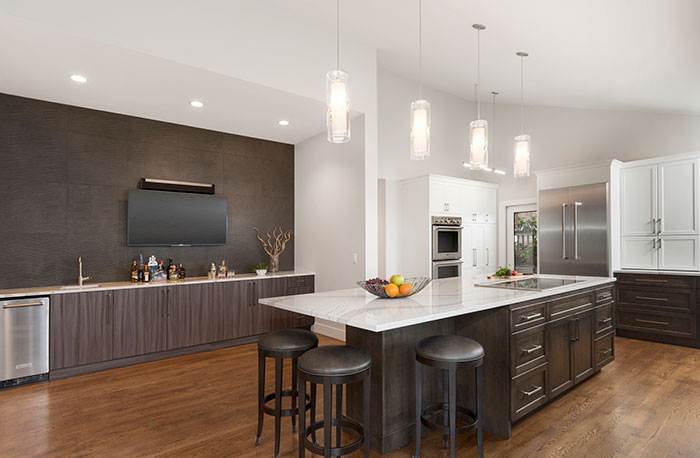 September 16, 2019
At last week's CEDIA Expo, one of the main topics was how to work together. Designers and smart home integrators alike had a lot of questions, and unfortunately there's no one-size-fits-all solution. However, at a talk with designer Dawn Deluca of Dawn Deluca on Design and integrator Shalom Illouz of Powerfull Systems, we figured out some of the ways these vital home renovation teams can work in tandem.
1. Searching for the right partner.
Just like finding your go-to tradesperson, having an integrator to work hand-in-hand with is essential today. Don't wait until you run into a client who asks for smart home products; you should already have a person in mind. Do Google searches, ask around, and look at reviews to find these people. 
2. Conduct interviews. 
Make sure to vet this person properly and ask questions like:a. How up to date are you with technology? (Do you attend CEDIA Expo?)
How familiar are you with interior design trends?
What is your project process?
How involved are you willing to be in this process?
What is your typical project budget?
3. Communicate for your client. 
Before meeting with your client, talk with your integrator about potential needs or wants for the project and make sure both of you are well educated on possible questions or issues that might come up from the client.
4. Integration comes first.
Before the drywall is put in, that smart home wiring needs to be installed. That's why from the beginning your integrator needs to be on board and knowledgeable about what is going where and how it will fit into the overall project – before anything else is installed. 
5. Communicate along the way. 
However you organize project management with your contractors or partners, do the same with your integrators. Keep them in the loop on everything, even after the initial wiring is in. They might have solutions to problems you didn't know you had, like knowing there's a different type of speaker or light that will better accompany your design. 
6. Establishing Pricing. 
Work with your integrator from the start on the budget and keep them to it. Part of the vetting process is finding someone who will stick to their price, so once you establish a budget (typical smart home integration starts anywhere from $4,000 and goes up from there), work that into the overall project budget. 
Check out our full post-show CEDIA coverage and product gallery HERE.