Contract Tips From an Authentic Lawyer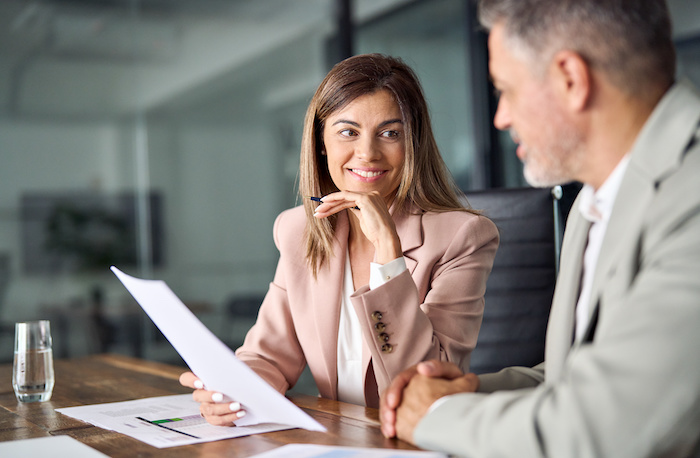 October 30, 2023
At the Atlanta Decorative Arts Center's Get Down to Business event last week, Wendy Estela, Esq., shared her tips for creating infallible design contracts. Estela, who is the owner of Estela Law in Hartford, Conn., gave a compelling and informative presentation titled "Using Your Design Contracts to Strengthen Client Relationships."
Why You Need a Contract
This seems obvious, right? But there are reasons you may not have thought of when you consider why you need a project contract. These include:
– Protect your legal rights
– Outline obligations
– Set expectations
– Define your process
– Set boundaries
– Limit your liability
– Shift risks
In terms of limiting your liability, Estela says to list the most money you can be sued for in the event of a major issue. In shifting risks, this would encompass things like how to handle a situation in which a vendor goes out of business and how disputes will be handled if they occur. These disputes can affect your wallet and your reputation.
Essentials to Include
This may also seem evident, but Estela's list was thorough in case you are missing anything.
– Explanation of Pricing: This includes the type of fee(s) you charge, including expenses for travel, shipping and receiving. Do not surprise your clients with fees that were not discussed. You should collect at least a partial fee up front so you always have a positive cash flow. Demand full payment before you start ordering products, as some orders may be nonrefundable.
– Scope of Work: This is where you define the scope and process (interview, design, procurement, execution). Estela recommends a "closeout" gesture in the form of a mailed note or email thanking the client for the business. If they do come back later to ask for something else, you can decide if you need to start a new contract. She also suggests a change order amendment clause and sign-off sheets for each project phase.
– Risk-Shifting Provisions: This includes indemnification and limitation for liability, no consequential damages (more for commercial contracts), warranty disclaimer, insurance, inspection of items and vendor uncertainty. Insurance would encompass different kinds, such as liability and professional liability. For vendor uncertainty – they go bankrupt and leave you high and dry – Estela says to do as much research on vendors as possible ahead of time and to pay attention to how they communicate with you.
– Off-the-Shelf Contracts: She is not a huge fan of contract templates for several reasons. They can be overly formal and may not use your own words. This can make it difficult to explain it to your clients – and it may be difficult for you to understand as well. With this type of contract, you also miss the opportunity to set a tone, and there may be unnecessary gaps.
– Format, Process, Style: Include a letter of agreement with the terms and conditions, scope of work and signoff/confirmation pages. You can use digital tools like DocuSign and Studio Designer. Estela says when possible to use digital contracts and add your contract terms to your website. Lastly, you can add photos and graphic treatments to match your other documents.
Importance of the Page Turn
It is imperative to walk your clients through your entire contract and to be able to answer all their questions. This is the part of the process where you can set expectations, look for red flags and provide anecdotes for their concerns.
Best Practices & Red Flags
It's important to protect your process and to avoid clients who want to "design against your advice." Your contract is there to help protect your reputation in the event of a dispute, so use it. You also want to include the right to photograph your projects when complete – or at least along the way. You can also create renderings if there is not an opportunity for a professional shoot of all projects. Include an annual rate adjustment and a right to terminate the contract, if necessary.
—By Chelsie Butler, KBB executive editor
Photo credit (top): AdobeStock Insta_photos