Coping Strategies for the Trades Shortage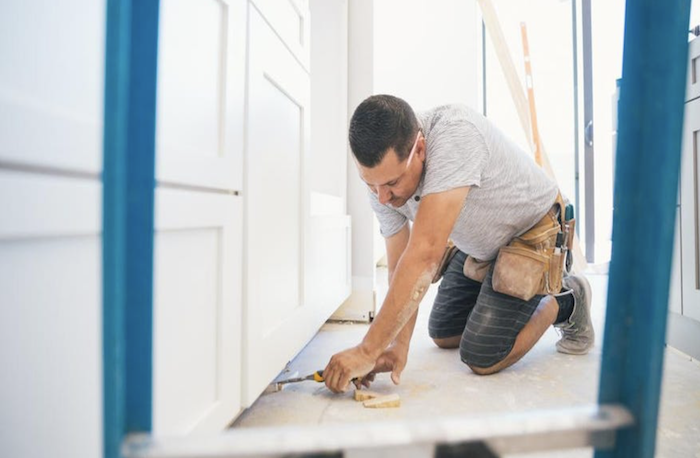 January 31, 2022
Where have all the installers gone? Hands up, who saw this trades crisis coming?
For me, the current shortage of skilled tradespeople, which includes kitchen and bathroom installers, is no big shock. I remember being a 16-year-old apprentice and my journeyman going on about how in years to come consumers and businesses alike will find it hard to find good, honest, skilled tradespeople. I didn't really understand at the time. This was back in 1986, and slowly but surely the tap of young people heading into trades and seeing plumbing, carpentry, tiling, etc., as a route to a career and a good living, has been dwindling. 
There are multiple reasons for this happening, but if governments had had the foresight of my old employer, things might have been a little different right now as we encounter the perfect storm of a skills shortage and the high demand for home renovations caused by the pandemic.
The fix won't happen overnight, but with the likes of the National Kitchen & Bath Association in North America and the British Institute of Kitchen, Bedroom & Bathroom Installation in the United Kingdom, I feel at least the skilled trades of the kitchen and bathroom industry are in safe hands. Both organizations have stepped up and are finding ways to encourage youth back into trades. More importantly, the two associations are collaborating on this effort. We are always stronger together.
So, what can we do in the meantime? After all, there's no shortcut to a solution. Here's my advice to the constituent parties:
Consumers – Be patient. Plan your renovation project well in advance. Do your homework, check multiple review sites for contractors. Once you know the contractor you want, be prepared to put down a deposit to secure their services, which could be anything up to a year in advance.
Retailers & Manufacturers – Support and invest in the initiatives of the NKBA and the BiKBBI. Show loyalty to the contractors and tradespeople you already have. Growing a business can be a scary prospect, but knowing that the current retailers or independent showrooms you work with will stick by you will help give the small business owner the confidence to take on and train new staff.
Salespeople – Don't over promise on the timeframe for projects if your sale includes kitchen or bathroom installation. Tradespeople are under so much pressure now, and being sensitive to this would be a positive move.
Contractors & Tradespeople – Look and think about the future of your company. There's no better time than now to invest in youth.
—Mark Conacher is director of Liberty Fitting Service