Coverings Installation & Design Award Winners Announced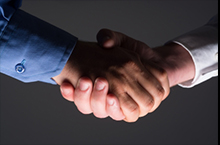 April 26, 2019
Coverings recently announced the 10 projects that received the coveted Coverings Installation & Design (CID) Awards. The CID Awards celebrate outstanding achievements in the design and installation of tile and stone in both residential and commercial projects.
KBB talked with Kadie Yale, judge and cooperative founder of Designology Co*Operative – a talent agency introducing makers to manufacturers in the design industry – about why the top projects were chosen.
"There are so many beautiful ways that stone and tile can be used in residential projects, so I was looking for the ways in which these projects showcased unique and holistic use of materials," said Yale. "Because interior design has such a psychological impact on residents, I was drawn to the projects that used stone and tile without making the interior feel cramped, heavy or overly designed."

RESIDENTIAL STONE DESIGN
Project: Annex House
Designer: Dubbeldam Architecture + Design
Location: Toronto
"The grandiose slabs used throughout the Annex House were a gorgeous display of how stone color, pattern and type can be mixed in luxurious ways. Sometimes when you see stones mixed, they can feel out of place or mismatched, but the materials were combined in a way that made sense. In particular, I loved the use of stone opposite wood in the kitchen. It creates an interesting balance – symmetrical without being identical – that makes the space look refined while feeling warm." – Yale
RESIDENTIAL TILE DESIGN – BUDGET ABOVE 15K
Project: California Beach Residence – Casa de Sueños
Designer: Native Tile and Ceramics
Location: La Jolla, Calif.
"What I loved the most about the Casa de Sueños project is that it looks contemporary while using traditional Spanish patterning. Down to the details, the home utilizes mosaics in truly artistic ways without appearing out of place or like a contemporary project guessing at traditional techniques. Tiles with heavy patterning were expertly placed so that it looked traditional and balanced the visual weight without being overwhelming." – Yale
RESIDENTIAL TILE DESIGN – BUDGET BELOW 15K
Project: Through House
Designer: Dubbeldam Architecture + Design
Location: Toronto
"The Through House was interesting because it isn't a large home. They needed to make a smaller home feel open and airy, which can be difficult – especially when using materials like tile and stone. The color, size and shape of the tiles used made the home feel vastly larger without being bland and boring. Especially when looking at the details of the kitchen and the backyard, the designers were able to mix patterns, sizes, colors and materials so that the home was visually intriguing while also making it feel larger." – Yale
The 2019 CID Award judging panel also included Metropolis managing editor, Lila Allen; Stone World managing editor, Jennifer Richinelli; Tile Council of North America executive director, Eric Astrachan; Heritage Tile and Marble owner and founder, Martin Brookes; Chris Abbate and Kristin Coleman of Novità Communications, representing Ceramics of Italy; Lori Dolnick of Frank Advertising, representing Tile of Spain; Tile Council of North America director of marketing, Kathy Meyer; Artcraft Granite Marble and Tile vice president James Woelfel; and Natural Stone Institute architect and design community liaison, Dacia Woodworth.
www.coverings.com