Designer Liz Curry Gets the Last Word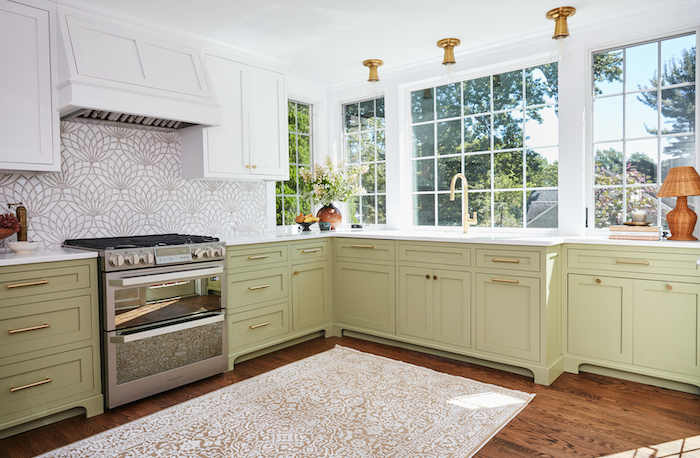 September 11, 2023
Creative director and founder of New York City-based Liz Curry Studio, designer Liz Curry started her own firm in 2019, after working for many years at Meyer-Davis Studio. She specializes in large-scale renovations and new home interior architecture.
How does your background influence the way you approach the design business?
Liz Curry: I have a Master of Architecture degree and spent many years at a firm specializing in luxury hospitality and residential projects before branching out on my own. I approach interior design from a holistic perspective, where architecture and interiors are harmonized into a seamless unit. This background in architecture provides a unique lens through which I view and execute interior design projects. I focus on ensuring each project is an extraordinary experience that uniquely reflects the client's vision and personality. This principle is evident in both residential and commercial settings, and I firmly believe that no two projects should be identical. In the high-end residential sector, my approach is to meticulously cater to the needs of my clients, offering bespoke solutions that are highly detailed and personally tailored. This approach has been largely influenced by my comprehensive understanding of the design process, from the initial proposal to the project turnover, a skill set I've developed over the years.
What has been your biggest business challenge – and how did you resolve it?
Liz Curry: Navigating clients through the intricate labyrinth of design and construction can indeed be challenging. The complexity of these processes can sometimes overshadow the accomplishments and positive results that are achieved along the journey. However, it is crucial to keep clients engaged and optimistic, ensuring they never lose sight of the successes that are inherent within the process. My approach to managing this challenge is anchored in three main principles: patience, resiliency and adaptability. In a field as dynamic as design and construction, change is the only constant. Therefore, continuously refining my ability to adapt to changing circumstances, unexpected hiccups or new client demands is integral to my approach. This flexibility allows me to make necessary adjustments without compromising the project's trajectory, ensuring we stay on track to achieve the envisioned outcomes.
What is the most important career lesson you've learned?
Liz Curry: Resilience – The path to a successful project is rarely smooth. Encountering obstacles and setbacks is inevitable, but having the resilience to endure and move forward is what differentiates a good project from a great one. This resilience not only serves to overcome challenges but also builds trust and confidence in the client relationship.
What advice would you give someone who is thinking about entering the design business?
Liz Curry: Embarking on a design career is a rewarding yet demanding endeavor, requiring time, patience and resilience. Remember that your unique point of view is a precious asset. Confidence in your own vision, even when it deviates from the norm, is crucial to making a mark in this creative field. Staying true to yourself and your design philosophy amidst evolving trends is key to creating a distinct identity and aesthetic. This authenticity in your work contributes to its intrinsic value, defining you as a designer. Never underestimate the value you offer as an interior designer. Your ability to balance functionality, safety and beauty to enhance people's lives is a remarkable service, warranting technical knowledge, artistic insight and empathetic understanding.
What is your favorite thing to collect? And why?
Liz Curry: I love to both create and collect ceramics. I find these handcrafted expressions of creativity to be very meaningful. Ceramics are so specific to the artist, with each piece imbued with the hand of the ceramicist. For me personally, making ceramics is meditative and has connected me to new skills in making unique works of art.
Photo: Anna Herbst