Don't Limit Your Expertise to the Kitchen and Bathroom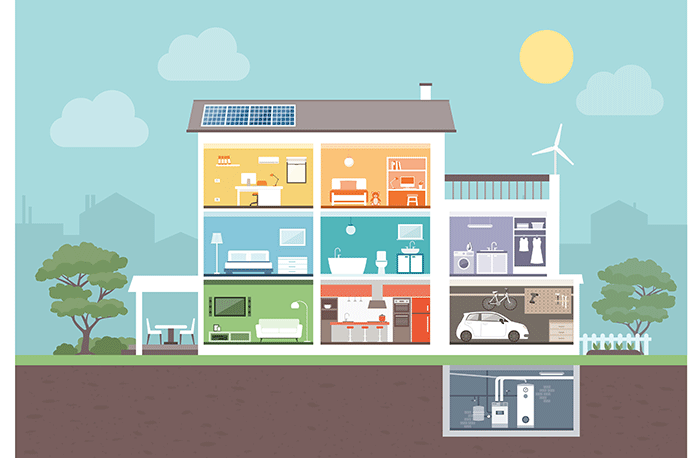 August 30, 2021
In our business, the kitchen and bathroom are the engines that drive the train. You are the conductor, so don't forget the other cars coupled together. Impress the prospective customer with your expertise envisioning the other rooms that enhance their home.
In small apartments, the dining area is an extension of the kitchen. Increasing the perceived size of the total space with matching cabinets would prove your mastery of the magic of design. This might also include a bar, breakfront, serving counter and wine cabinet.
The living room may adjoin the dining area. Here, bookshelves, a television cabinet, credenza, room divider, end tables and cocktail tables can augment the cohesive design of the room. Are you a good decorator? Include a wall arrangement with small shelves and matching picture frames. With less function to consider, a more personal composition would honor the family.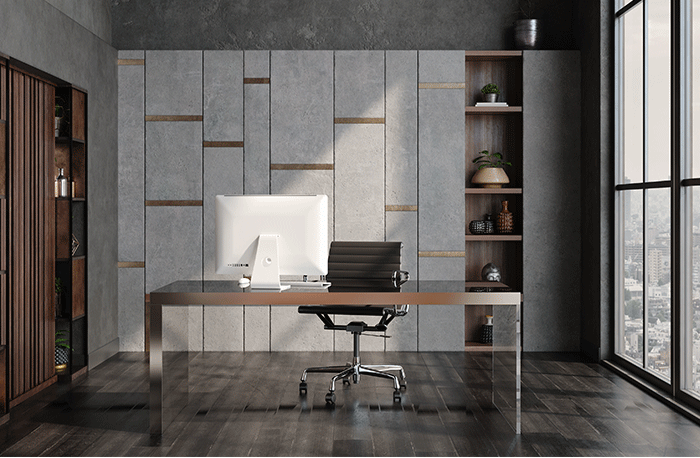 Photo credit: artjafara/Adobe Stock
Depending on the house layout, a family room or mancave needs furniture. And we can't forget a home office, which will have requirements for TV, computer, sound and storage.
Now the boudoir. In lieu of sliding-door closets, propose a wall of custom cabinets, an armoire, dresser, night tables and mirror frame. The dressing room does not need to be relinquished to the specialty closet companies. Ask the intimate questions you need to. The clients already trust you because you designed their kitchen and bathroom.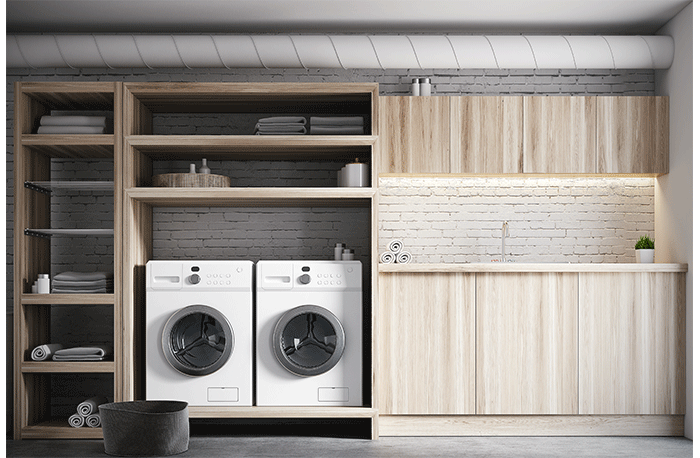 Photo credit: denisismagilov/Adobe Photostock
The laundry room might need wall cabinets and a broom closet. In a mud room, a bench and cubbies would be good organizers. Got a pool? Add cabinets in the cabana. And finally, an outdoor kitchen with all the fixings includes cabinets and a banquette.
Do not leave money on the table by only targeting the kitchen and bathroom. When you are surveying the house, size up what could complete the renovation. Nobody wants to wear a new dress with old shoes. Remember, you are designing a lifestyle. Ambiance with emotion comes from the heart. Get there, and the project will forever be timeless. After a former project, one of our clients said, "We spent fully 50% more than originally budgeted, and we love every penny."
Top photo credit: elenabsl/Adobe Stock