Enlightenment in Napa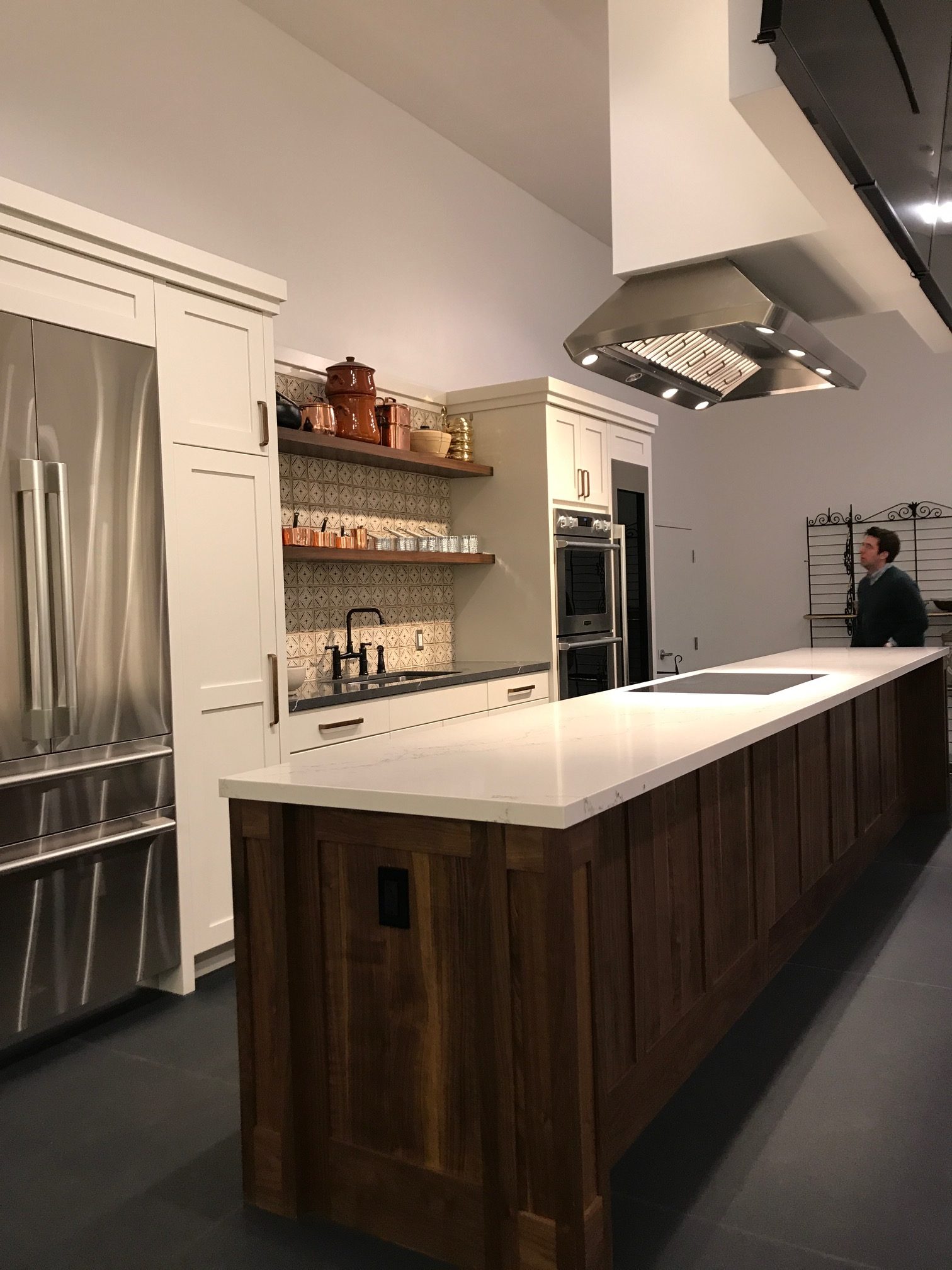 January 28, 2019
I had the opportunity to attend a media event at LG Electronics USA's Signature Kitchen Suite Experience & Design Center in Napa Valley a few weeks ago. More than 200 LG home appliances are on display at the new center, including its black stainless-steel collection, door-in-door refrigerators, a microwave oven combo with a convection feature, laundry systems that remove allergens, refrigerators with adjustable door bins, a range with blue LED lighting and integrated, built-in options.
The 23,000-sq.-ft. property offers a variety of vignettes throughout, including a builder package offering, the LG Signature Collection display and a style and design area. A large demo kitchen offers a space to host presentations, and guests have their choice of a variety of ranges on which to cook for an interactive experience.
The demo kitchen at the SKS Experience & Design Center
An area dedicated to the connected home is all about making life easier and more efficient for homeowners. Some of the tech-savvy ideas include an app that allows you to preheat the range, an alert that the laundry is ready to be moved to the dryer and the ability to turn up the ice production before a party.
The center has several brand partners that can be seen throughout, including LG Hausys, a sister brand that specializes in countertops, as well as Kohler, Ann Sacks and Waterworks. The property is certified carbon neutral, and later this year it will be outfitted with company's own solar panels on the roof.
Boisset Collection wine tasting room in Yountville, Calif.
LG prides itself on integrity, boldness and being peerless, and its "True to Food" motto is all about ingredients sourced directly from farmers and equipment precision that lets the quality of the ingredients shine through.
An LG kitchen at the Chuck Williams Culinary Arts Center
Our visit to Napa Valley included an extensive tour of the new Experience & Design Center, farm-fresh lunches and dinners and visits to the Chuck Williams Culinary Arts Center and the Boisset Collection wine tasting room in Yountville, Calif. I left happy, satisfied and with a greater appreciation for great food, wine and cooking appliances.
Cheers!