Five European Trends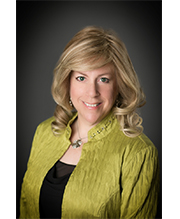 December 6, 2019
By Maria Stapperfenne
Designer Maria Stapperfenne attended the fall Maison & Objet and brought back five main trends from the international design show:
1. RETRO – Cookware is back to all metal; all the senses are engaged by bold colors for the eyes, and Bluetooth connectivity is all in but presents itself in an old-style radio or turntable. Your phone's screen has a stand/magnifier that resembles a small vintage-style tube TV. Beautiful flowing linen fabrics offer a soft feel on the skin, and candles enhance the scent of the environment with lovely florals and woodsy scents with delicious combinations and blends.

Rattan outmoded? A stylistic throwback to the 70s? Not at all! This is showing up to date through collaborations with adventuresome, young designers. More bespoke and luxe items are bringing the HAND back into "hand-designed," and period items that were both opulent and comfortable were all prevalent that suggest "The Good Old Days."
2. SUSTAINABILITY – Many manufacturers couldn't wait for the opportunity to promote that they're using recycled materials or processes in their products. Environmental consciousness appears to be the norm in the promotion of new products. Items were shown that included the reuse of cork, plastics, juice pouches, bicycle and car tires, pull tabs from cans and building products that include shutters, windows and doors.
At first it seemed like plastic was the enemy – unless you were using it to make something else! There were vendors touting the benefits of glass and metal straws, a set of reusable chopsticks that slides into a spoon and cleverly designed containers to bring your meals and needed accessories anywhere. There was a whole floor space section dedicated to shopping bags of all sizes and shapes – with and without wheels – because they are a huge market in Europe. In a metropolitan area, many places don't have disposable bags, and walking, biking or public transportation are commonly used.
3. COLOR/TEXTURE – and LOTS of it! The French have been very into teal for quite some time and this hasn't gone out, but what has changed is what it is paired with. This year it is teal paired with MUSTARD! The "in" fabric this year? VELVET! This was everywhere on the show floor – in furnishings, clothing, gifts, decor and even in kitchens. For as much as natural items were very in vogue throughout the show, splashes of color were considered carefree, fun and youthfully on trend.
4. ORGANIC – Indoor items like fabrics, lighting, furniture and shades attempted to look like outdoor items. There were many booths showing the living wall scene in either natural or artificial plant life – anything to bring the outdoors to indoor living environments. Outdoor furniture to decorate your space all the way to the property lines was beautifully shown and promoted on the show floor. The style of work environments also showed this trend moving away from the playful foosball table and other games everywhere (even though some were still there) to more of a "Zen and wellness" office environment, which also included office balls for seating, a treadmill at a working desk and pods for quiet. This has become important as the millennials continue to work collaboratively and sometimes need a quiet space to take a conference call, have a private meeting or just wind down.
5. FUNCTIONAL ART – Not only did we see an artist who used can tabs to make purses and jewelry, but it was all about the design and crocheting done artistically between the tabs. This is something I mentioned earlier, but it is all about beautiful, elegant craftsmanship for the luxe market with hand-painted tables and flatware. Some are from famous, well-known and respected design houses. One artist used crushed pearls in her paints and makes each swirl with her fingerprint, and another artist makes chess sets where the pieces represent iconic buildings and architecture from global cities like NYC, Dubai, Paris and London. Crystal, along with brushed, satin or polished GOLD, is defining luxe products like tableware, lighting, cabinet hardware and accessories. Paired with velvet from the fabric trends, these items typified most high-style design spaces.