Four Reasons to Use Sustainable Plywood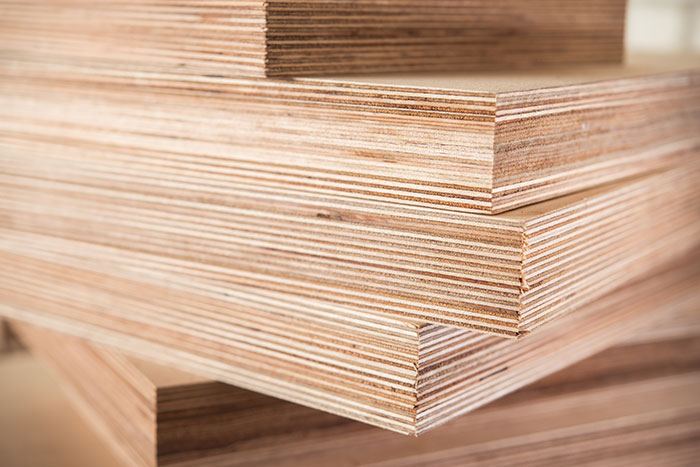 November 19, 2020
By Vivek Agrawal

Whether you're designing a brand-new kitchen or renovating an old one, your budget for sourcing furniture is bound to be sizeable. And while you may be interested in economic options for kitchen décor, durability and beauty are constantly on your mind.
This is one of the reasons why plywood is considered one of the best materials to use in the kitchen by architects and interior designers around the world. Plywood is a high-quality, high-strength sheet material that is resistant to cracking, breaking, termite attacks and damage from humidity.
Here's a look at four reasons why plywood is highly sustainable:
1. It's Made from Renewable Material
Plywood is manufactured by wood grown in sustainable forests – patches of land where trees are grown to source wood for manufacturing plywood. As soon as these trees are felled, they are replaced with saplings to sustain the forest.  The use of plywood reduces the use of natural wood, which helps in reducing deforestation and damage to the environment.
2. It Offers a Low-Waste Cutting Process
The cutting process for plywood uses a rotational peeling technique to draw veneers from the wood. This optimally utilizes the wood, thus reducing wastage in the cutting process.
3. The Use of Ply Planks in Manufacturing
Plywood is not manufactured using lumber sheets, rather it is made from ply planks and veneer drawn from the wood. This makes plywood the most environmentally friendly option.
4. It's an Economical Source
Because of low wastage and better utilization of raw material in the manufacturing process, a small amount of plywood can be used to manufacture a larger quantity of furniture as compared to natural wood.
Designing a Sustainable Plywood Kitchen
Plywood may be used in various ways to enhance the look and durability of your clients' kitchens.
– Plywood Paneling on Walls. Paneling walls with natural wood can be expensive and harmful to the environment. Rather, use plywood planks to panel your kitchen walls for a beautiful interior design. Experts advise the use of AA-grade interior plywood for walls.
– Plywood Floors. Plywood wood floors are a great alternative to solid wood floors for your kitchen designs. You could use thin plywood sheets or normal plywood. Even though plywood floors require care and maintenance similar to solid wood floors, the overall expense is significantly lower.
– Plywood Kitchen Cabinets. Product sourcing for manufacturing cabinet-grade plywood is usually done from hardwood. This lends it a natural look and pattern. Versatile designs available in plywood give you a wide range of options for the final look of your kitchen cabinets.
– Plywood Countertops. Though unconventional, plywood or thin plywood is a great option for making a wooden finish countertop in your clients' kitchens. Ensure correct sealing to avoid damage to the plywood. Apply the same care and maintenance as you would to a wooden countertop.
To fulfill the evolving needs of architects, interior designers and project managers, Vivek Agrawal started Arcedior, a curated products platform with 50,000+ products from 500+ brands spanning 30 countries.