Getting Ready for Gen Z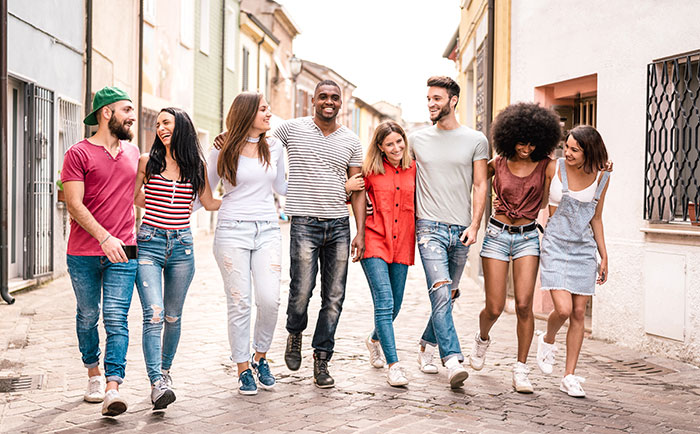 May 29, 2020
Move over millennials – there's a new group of young people on the horizon for the housing industry. Gen Z – the group born in the mid-to-late 1990s and up until 2010 – is beginning to emerge in the workforce and in the economy. This week's KBTribeChat discussed their particular likes and dislikes, how to appeal to them as a consumer and an employee and how they might change the industry.
The Mindset and Priorities of Gen Z
Gen Z likes in-person and online/social interaction.
They do their homework and know what they want.
They don't want to be sold, but they want to be educated.
They are very culturally diverse and extremely concerned with human equality.
They are willing to build digital careers over traditional businesses.
These young people enjoy figuring things out for themselves, the freedom to move easily from one task to another and trying new technology.
Gen Z will most likely enter the workforce early in life and are driven by security and planning.
How Tech Affects Them as Consumers
Gen Z is more anxiety prone because they consume so much information through their technology.
Tech is natural and fundamental for Gen Z, but detoxing from technology is also popular for them at times.
Gen Z is sending and receiving more data than any generation before them; this affects them both positively and negatively. There is an overflow of information, so it's more important than ever to be aware of credible sources of information.
Technology dictates much of their research, shopping and decision making.
They prefer to text rather than call.
What They Want in Their Homes
Gen Z is concerned about the climate and environmental pollution.
Spaces are more fluid for them. The formal dining rooms of the past are now flex spaces like playrooms.
They like using new technologies to craft products with old materials and create new ones.
Studies show they're more focused on owning a home by 30 than previous generations.
They research purchases among friends and send screenshots and links for input. They will do the same with home purchases and renovations.
COVID might lead Gen Zers to choose single-family homes over apartments and condos.
Preparing for Gen-Zers as Employees
Gen Z employees value clear goals, challenges and being involved in important matters.
Businesses should involve them in problem solving company challenges.
Ensure things are as digital as possible and understand that this generation probably won't appreciate the value of traditional marketing solutions.
Gen Z demands individuality, innovation and creativity.
Use progressive communications and chat tools like Slack.
Engaging and interactive design software is a plus for young designers looking to present their proposals.
Include opportunities to bring measurable value to business in line with chances to progress career wise and financially.
How do you think Gen Z will affect the design industry? Let us know on our Facebook page or on Twitter @KBBconnect.