Getting Smart About Social Media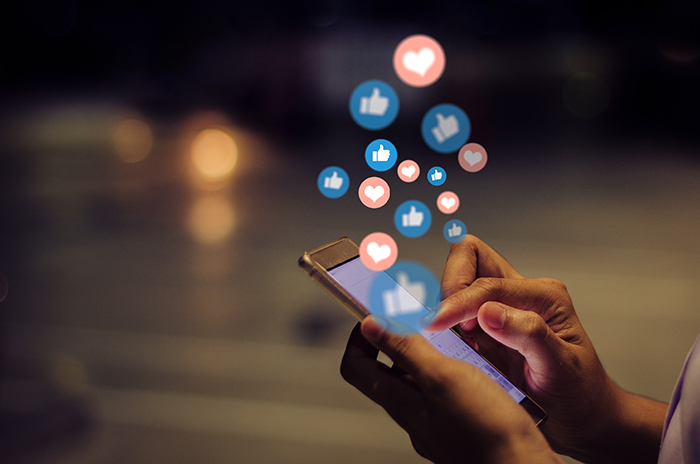 September 17, 2020
The CEDIA Virtual Expo – the digital version of the smart home show – took place this past week and offered continuous webinars, product reveals and networking opportunities over three days. KBB sat in on many sessions, one of which covered using social media and digital marketing to grow your business – particularly when you are hoping to break into the smart home market.
Here is what we learned:
Just Jump Right In
According to the speakers, the worst thing you can do on social media is not to post. There is no cost to start implementing basic practices, which can create an awareness of who you are, what you have earned in the industry and what your company's personality is like. The more you use it and watch what your followers post, the more you will learn how to communicate better with potential clients.
Use a Combination of Paid Ads and Organic Posts
A few paid ads or boosted posts can go a long way to introducing your brand or your new service to the right consumers and potential leads. Especially when you are first starting out in a new field, ads will get your company in front of a much larger population, much faster than your own organic posts. However, once you have enough followers, you can back off on paid ads and use more organic posts; at that point you already have a solid base of followers that will likely reshare your posts and spread them for you.
Check out more from CEDIA's Virtual Expo HERE.
Take Advantage of Hashtags and Imagery
People are naturally drawn to images, and consumers looking to improve their homes in particular are searching photographs more than text. Smart home technology is often well hidden or invisible in a home, so plan to include videos as well that showcase how a product might work in a design.
Hashtags are also very important to include, as consumers looking for a certain product – for example, smart TVs hidden in vanity mirrors – will search for hashtags like #smartbath, #hiddentv or #smarthome. On Instagram, there is a limit to 30 hashtags, so take advantage of as many as possible (without being obnoxious). There is no limit on Facebook, other hashtags are less utilized on the platform, and Twitter of course will limit you to 280 characters.
Be Consistent
Someone who spends two hours on a Saturday posting on social media – but then neglects it for a month – will get much less out of it than the brand who interacts on social for five minutes every day. Especially when you are trying to promote smart home services or products, it is essential to show that you are on top of today's technology, up to date on trends and available to help.
The best way to start is to schedule a routine for your brand's social platforms for the week. Services like Hootsuite make it simple to set posts up ahead of time, so you can invest a chunk of time at the beginning of the week for posting. However, it is also essential to be continually engaged with your followers to show up on their pages. Be sure to follow, like, comment, share and interact. This is the best way to use social media to be found, known, liked and trusted in the interior design and smart home design industry.