How Daylighting Can Increase Showroom Sales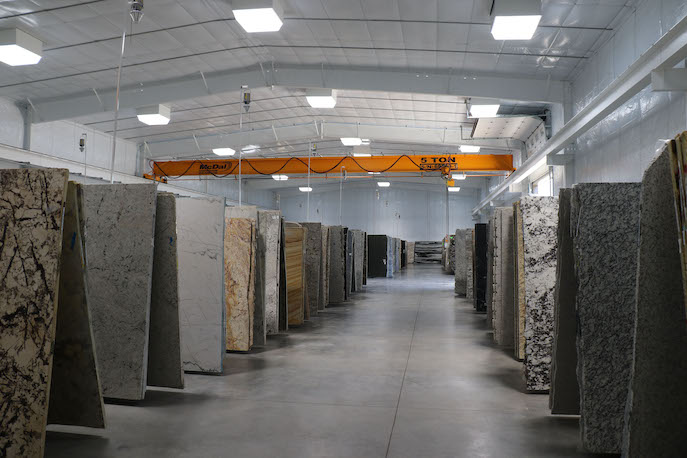 December 12, 2022
Effective lighting has always been the retailer's friend and scientific research shows that natural light—sunlight—may be their very best friend. A seminal 1999 study, "Daylighting and Productivity" by environmental consulting firm Heschong Mahone Group, found that retail spaces lit with daylight had increased sales by more than 40% over similar spaces selling comparable products.
Wal-Mart pioneered this approach when it built its first energy-efficient store in Kansas in 1993. The building was constructed with skylights on one half of the roof. Tom Scay, the company's vice president for real estate at the time, told the Wall Street Journal that the products illuminated by the skylights sold much better than those displayed under fluorescent lights. To rule out other factors that might explain the higher sales volume, Wal-Mart swapped the products; when they were lit by the skylights, their sales numbers went up significantly while the previously top-selling products' numbers dropped.
Perceiving color accurately is crucial for selling many products. Paint, home goods, furniture and surfacing showrooms and studios similarly benefit from warm, natural lighting that enables the true colors of the merchandise to shine through.
For these types of businesses especially, daylighting is key because it provides the best color rendering available. Sales go up because the product looks better and is seen more accurately. Customers' and clients' color perceptions are directly affected by the full light spectrum. In fact, the only way to see "true" color is in full-spectrum light.
Aaron Petersheim of Shade Mountain Granite in McAlisterville, Penn. found that natural sunlight is his best salesperson.
"You really need the correct lighting for the countertops, and natural daylight is perfect for them," said Petersheim. "Natural light is a full-spectrum daylight. Any artificial lighting in the showroom would need to be the full spectrum, or it would be a handicap to showing the product. Artificial light has limited wavelengths. Lamps can be too yellow or too blue."
Harnessing renewable and free natural light not only cuts the cost of generating artificial lighting but reduces collateral expenses as well. Some artificial light creates greater heat loads, which must be offset by a building's cooling system.
Petersheim has more than 40 skylights from DayStar Daylighting on the roofs of his countertop showroom and production facility. He committed to the full-scale installation after an initial trial of seven units at a separate fabrication shop. The high-performance skylight systems capture the sun's natural light and collect, amplify, and diffuse a broad, even pattern of indoor illumination. This is accomplished using a four-part system. First, sunlight is gathered and diffused through an ultra-clear outer dome and inner collimation lens. The dome is supported by insulated roof curbs of galvalume steel or aluminum continuously welded for watertight seams. Then a light shaft made of insulated panels with highly reflective interior surfaces amplify light as it is captured. Finally, a ceiling lens, engineered to diffuse the highly concentrated light into a broad lighting pattern, is installed on the interior ceiling.
The payback isn't limited to revenue. Showroom staff and designers working in sunlit environments are happier, more productive and are absent less often than those working for long hours under artificial lights.
—By Jeff Elliott, a Torrance, Calif.-based technical writer