How Food Insecurity Today Will Affect Future Kitchens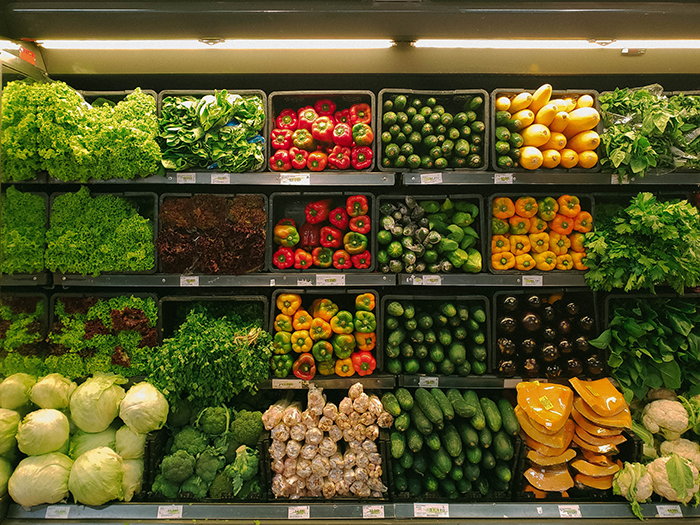 April 3, 2020
By Susan Serra
 The idea that "the kitchen is the heart of the home" has never been truer. How will this dramatic period of time we are currently in shape our relationship to food, cooking and to kitchen design in general? It's not too soon to begin contemplating where we are and where we might be going. I've always thought seriously about people's behaviors in the kitchen, yet with no surveys or focus groups, take what you will from this.
Wellness has been the clarion call to action for many designers in the last few years. Many of us have been practicing design with wellness in mind for decades without the label, right? When we take away many of the ancillary elements of wellness in the kitchen (windows, performance surfaces, etc.) and focus on food itself, I feel that food will be the main driver of design in new ways. I believe some of these potential trends could evolve but will also be dependent on socio-demographics, of course.
Food Security
Many signs point to this period of time being worse than the Great Recession. Nearly 3.3 million people filed for unemployment recently, quadrupling the all-time record. We are in troubling times at this moment and for the foreseeable future, as no one can tell us when our economy will rebound. We have a double whammy – a health crisis and economic crisis, which came suddenly. This is a big one.
I sit here in the hot spot of the New York metro area where Covid-19 is expected to peak in the coming weeks, but it is, and will surely be, making its rounds throughout the country. As a result, we've seen empty shelves as many not only stock up but also hoard food and other essentials. Many are afraid to venture out of the house and rely on grocery deliveries. Restaurants are closed, and some fear take-out food as risky. People are very fearful of being without food, bottom line.
How will these feelings about food security evolve after this is over? Will people continue to stock up? Will food security evolve as an ongoing issue, even in a smaller way, in the conscious and unconscious minds of the population? It's a unique, new feeling in our society (for most demographic segments) to think, wonder or worry about having enough food. It's about having (or worrying about) the ability and control to nurture loved ones with food. To find the answers, we will need to survey potential clients going forward, asking about their experiences, feelings and thoughts during this period of time.
Food Storage
Those who are stockpiling food may now be rethinking their current and future kitchen storage needs. Many may find they need to reorganize their cabinets, pantries and fresh and frozen foods. They may be newly aware of their personal storage needs and storage accessibility within the kitchen (or in other rooms where kitchen supplies are kept).
Within the wellness trend, I've noted for some time that adequate or additional freezer space could become more important. The interest in local foods – many of which can be frozen (berries, pesto) – with their unique, comforting local tastes could become a higher priority. A desire to keep stocked up on certain types of food may impact food storage solutions going forward. My guess is our clients will want even more personalized food storage solutions, as one size will not fit all.
Cooking at Home
Most of us are cooking much more than we had been before. Many are getting back to basics and learning new cooking skills. Anecdotally, I was shocked the other day when I was getting tired of worrying about finding bread, so I decided to get yeast since I used to make my own bread all the time. Just yesterday, there was none available throughout my region. At the same time, I looked for a bread machine, but the one I chose is out of stock everywhere (as were others). It IS in stock on Amazon, at a price of nearly $300 more than the typical price everywhere else.
All the above thoughts, questions, and anecdotal evidence tell me that:
1) People are cooking much more than before this crisis out of necessity.
2) They are making adaptations in their cooking methods for food security reasons.
3) People may now have a renewed interest in the basics of food preparation.
4) Many may be finding (unexpected) joy in cooking and may have a desire for better-quality food and ingredients, as time now allows for both basic and creative cooking.
Will this lead to new habits? Cooking is comfort and control, which is a powerful combination needed right now, and that may shift our behaviors in the future.
Appliances
Will appliances, both large and small, take on more importance in the future? What are the performance attributes that will be desired? Will a second freezer that goes down to -10 degrees provide additional food security? Will time-saving gadgets and gizmos in the kitchen be of greater interest, thus requiring smart storage? Once people are back to work, perhaps those kitchen gadgets will continue to add to the comfort food gives us. My guess is that cooking and eating healthy will surge as a result of this crisis.
Food Costs
What will all of the above have to do with how people spend their money on food based on this crisis and on what categories of food they spend it on? Will specialized, real and/or organic foods become more popular? Will this experience compel us to spend more on quality food, cook it ourselves and store it? Will performance materials for the kitchen and health-centric materials and products also surge in consumer awareness? My guess is that everything we do in the kitchen will be or is being reassessed.
What are your thoughts on how COVID-19 will affect future kitchens? Let us know on our Facebook page or on Twitter @KBB_Connect.