How Installers and Designers Can Help Each Other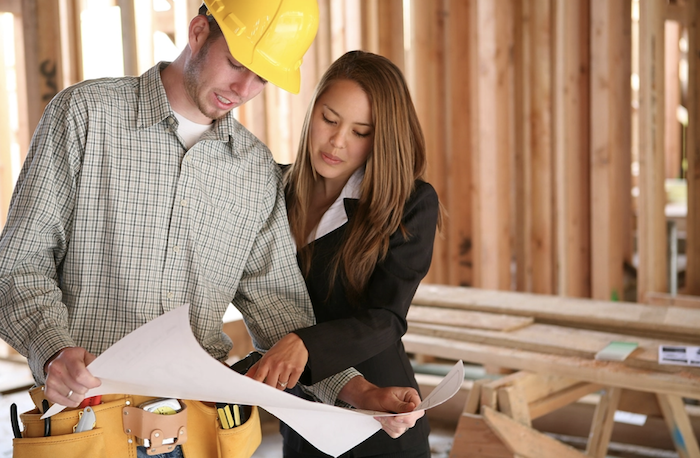 April 18, 2022
When designers and installers get together, for sure their relationship status on platforms like Facebook would say, "It's complicated."
Never a marriage made in heaven but like any relationship, you get out what you put in and this professional relationship is one that's worth the investment of time and learning for both parties.
In a world full of designers, we could surround ourselves with endless visions of what things could look like but little else to show.
In a world full of installers, we could fill a room with multiple tools, materials and expertise and perhaps not quite know how to bring it all together to make something that's not only pleasing to the eye but can enhance a property.
In my experience, the truth is, installers, designers, they need each other. Both bring tremendous skills to the table. Skills that will bring those illustrations and visions to life. Skills that show the materials to use and the order in which to use them.
The overall strength of the relationship between the installer and the designer is integral to the smooth, successful outcome of any kitchen or bathroom project, with the ultimate aim for both professions being 100% customer satisfaction.
So, just like any marriage, the success of this relationship is based on five key factors.
Mutual Respect
The goal must be to leave egos at the door and respect each other's ability and experience by making the other feel valued for what they bring to the table during a project and being a champion of what they do where necessary.
Communication
Be in constant contact. Bounce those thoughts off one another. Communication is always king and can make or break any project. Instead of relying on email, schedule face-to-face meetings to discuss plans and ideas. This can help avoid misunderstandings.
Even once a project has begun, site visits from the designer can be helpful, making sure the plans are interpreted correctly. This type of close contact and communication can stop mistakes from happening before they happen. Remembering mistakes during the project can reflect poorly on the designer as well as the installer, so it's time worth investing.
Honesty
It pays to be open and honest with each other, especially when it comes to timescales and costs. Labor, materials, plumbing and electrical costs can all add up to more than a designer is prepared to accept and sometimes the customer's budget can be blown out of the water when you add in the crucial items that will actually bring the project to life. Being honest about these types of costs right at the beginning can really help the designer guide the client in the right direction when it comes to their design and the customer's budget. If a design just won't work the way expected or through the installer's experience a better choice of material could be made, it's a good time to be open and honest and share that experience.
Compromise
Everyone thinks their way of doing things is the right way, so in building that installer/designer relationship, make sure to include a little give and take. "We've always done it this way" is a poor outlook. A designer or installer with an open mind to different and alternative ways of doing things will always be more successful in the long run.
Trust
Knowing that both parties have the best outcome for the project at heart and similarly have customer satisfaction at the core of what they do, will help build that trust. But trust takes time. Finding designers or installers that align with your core values and that you get along with is a big step in the right direction. Every project undertaken and successfully completed together can be a step towards a partnership that is really quite special.
The key is teamwork. We are all on the same side. Let's work together.
—Mark Conacher is director of Liberty Fitting Service