How to Land the Ideal Client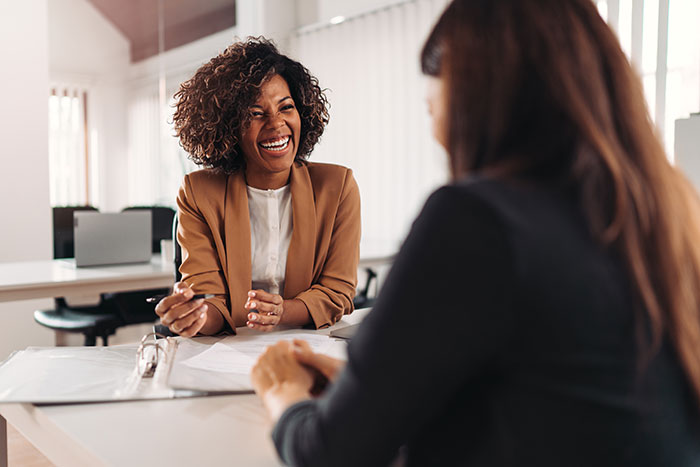 November 5, 2020
ADAC, Business of Home, Kravet and Made Goods recently collaborated to present a day of informative sessions to the interior design industry. KBB was able to sit in on a few of the virtual presentations, including "From Woo to Win: How to Close Dream Clients." Hosted by Sandra Funk, founder and principal designer of New York and New Jersey-based House of Funk, this session addressed her Potential Client Process for landing your ideal clients and being profitable.
The designer's process begins with getting to know the potential client by gathering as much information as possible – how many children they have, whether they have pets, how they use their spaces – and in turn educating them on her firm and how she works.
"Throughout this process, it is important to make sure your messaging, vetting and onboarding are consistent," said Funk, who also recommends establishing a dependable project timeline.
The designer determines if the potential lead is an ideal client during the pre-initial meeting. She does this by asking multiple questions about how available they are, the history of the house and if tradespeople have been preselected. Is there a hard and fast date for the timeline? And if so, is it realistic?
"Always assume the client is calling on a few firms – not just yours," advises Funk. "Be polite and kind but trust your gut."
Red flags for the designer can be potential clients who treat you unprofessionally, do not give you their full attention or want to dictate everything about the project.
"If they are not a fit for you, cultivate a nice "no" with no excuses built in," she said.
During the pre-proposal meeting is when a designer should calculate flat fees, prepare the agreement, walk through the presentation and share their portfolio. This all leads up to asking for the sale.
"Be prepared to respond to objections once they know about your project fees and budget," said Funk. "If they need more time to decide, schedule a follow-up meeting. And if the trail goes cold, wish them the best and stay in touch by sending your digital newsletter and a holiday card."