How to Make the Sale with Clients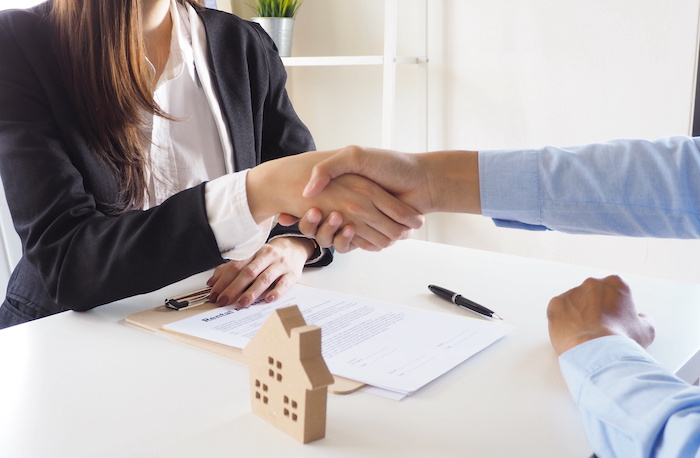 April 5, 2023
When I was an active kitchen designer and had reached the point of a final presentation with a client, sometimes they enjoyed their experience with me and my work enough that they would state outright they would like to hire me. If they did not, frequently they would ask to take some time to review and get back to me. One thing I missed on many occasions was that I would forget to ask my client for the sale.
Years later, I discovered I was not alone. A survey conducted among all industries has determined that on average, 60% of design professionals never ask for the sale. This seemed incredible to me until I thought about my own past practices and then experienced it first-hand.
Don't Miss Out on the Sale
A few years ago, I assisted my son in shopping for his first car, and at one location – after finishing a test-drive and reviewing the price and necessary fees – the salesperson never asked for the sale. We walked away feeling there was something missing from the experience.
Whether you are the seller or the buyer and you get to that point in the transaction, there is a moment when you feel the tension in the room because both parties know this is the moment to ask that all-important question. If you, the seller, let that prospect go without asking it, they will walk away thinking they were let down and that there was something missing.
Of course, the other primary reason to ask your buyer for the sale is the simple fact that, in life, you frequently will not get what you want unless you ask for it. You may never get that raise or promotion you wish for at your job unless you ask. Your client may not come forth and say they want to hire you for the project unless you ask them. So, what is it that keeps so many sales professionals from asking for the sale? A simple answer: FEAR.
– The fear of rejection; your prospect will say no to your proposal, and you will lose said prospect.
– The fear you are pressuring your prospect into a decision they may not be ready for, and in doing so, you will lose them.
– The fear that this may open a negotiation process for which you, the designer, is not prepared.
Simplifying the Ask
If any of these examples rings true for you, a good practice would be to prepare the way you will ask the question by writing it down – using your own words so that it is comfortable for you – and rehearsing it. This way, you can ask it in a comfortable, casual manner, and you won't be stumbling over your words because you are trying to create the statement on the fly.
After you ask the buying question, wait, wait, and wait some more for your prospect to respond. If you are like most designers, there are probably a handful of objections or excuses your customer will present as to why they are not prepared to make the purchase at that moment. Be prepared for how you will respond to the most common reasons with which you are presented. This way, once again, you aren't fumbling for what to say to move your transaction forward.
How to Make the Sale with Clients
Since in most cases your prospect has sought you out because they have a dream, desire or need they would like you to provide, this moment should be expected and should not be a barrier. They are hoping at some point to be so thrilled by your proposal that they want to give you their money so the project can begin.
Many designers I speak with would like to increase their sales and closing ratio. The first step on how to make the sale with clients? ASK!
—By Duane Becker, owner of SaPre Training, which provides sales and presentation training for kitchen and bath professionals
Photo: TS Photos/Adobe Stock