Influencer Marketing: The Ins and Outs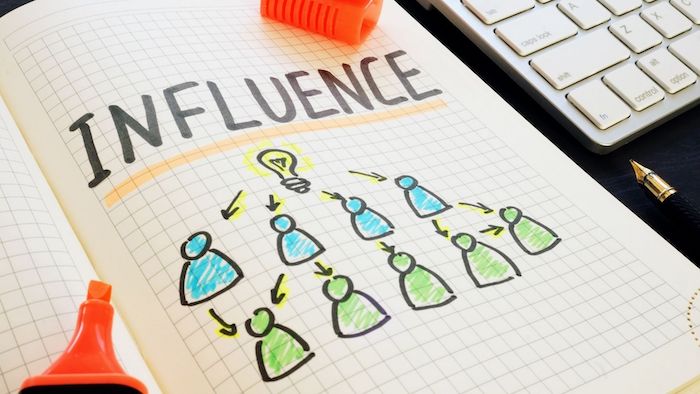 November 29, 2021
Influencer marketing involves endorsements and product placement from people who have an expert level of knowledge or influence in a community. From a designer standpoint, you will learn what brands are looking for in a partnership to provide stellar content. From a brand's perspective, influencer marketing will improve credibility and trust with your target audience, amplify brand awareness and more.
Brands: Here Is Why You Should Consider Influencer Marketing 
Influencer marketing is the breakthrough new method of marketing that's taken a strong foothold in the industry. Partnerships with influencers can improve authenticity, credibility and trust with a brand, which is more valuable to consumers than ever before. An influencer acts like your best friend – they give you advice about where to shop, what products work best for them and more. Influencers can get through to their audience and amplify brand awareness in a way that traditional marketing can't.
So if you're a brand, where do you begin? When Frank Advertising works with brands, we start by establishing the budget and marketing strategy. Instead of waiting for influencers to ask us for free products, we determine what the brand's needs are first. What products do we want to promote/receive images of for case studies? What types of influencers do we feel are a match for the client's target audience?
Then we create campaigns to reach out to influencers with a package that is appropriate for their following/audience and the desired deliverables. It can be a combination of product value and cash payment. Influencers with more significant followings and exposure numbers will require higher budgets and, often, compensation for their work in addition to the product. Smaller influencers, or micro influencers, work on smaller budgets, and brands can usually make a barter agreement. Once the budget is in place, you can determine the scope of influencers, how many to work with, the deliverables, a theme and a hashtag strategy for influencers/designers to use on their social media channels.
Designers: Here Is What Brands Look for in Influencer Partnerships
Where do you begin if you're a designer or influencer and would like to engage in partnerships with brands? Each brand will have its own method of determining who they would like to work with. But most brands will likely agree on these three points: an updated online presence (consistent activity, engagement, following), rights to use quality photography and brand exposure on both social networks and websites/blogs.
Maintaining an updated online presence is crucial to not just your personal brand as an influencer and/or designer, but to a business's brand as well. Your website should be up to date with your latest project photography, a biography and links to your social profiles with a consistent posting schedule. This gives the brand an idea of what they can expect from you in the partnership.
Photography is another important deliverable in partnerships. Brands appreciate rights to photography of their products, and it's a win-win for both parties. They receive new photos, and in exchange, you will get exposure on brand mediums, all while getting credit for your work. Some brands might want to provide some creative direction to how they would like their product photographed, so it's good to remain flexible and open to suggestions.
Brand exposure is also an essential part of a partnership. A brand will often want a designer or influencer to post a photo or video of the product online tagging the brand, a blog about the design with links to the company website and/or a product review. No two brands are alike in their expectations, so you will want to have an idea of what they can expect from you from the beginning.
Overall, influencer marketing is a symbiotic partnership between a brand and influencers with the same end goal: fostering a relationship with the design community. Both parties benefit, so it's a lucrative marketing method for all involved. Whether you are a brand or designer, we hope this information has made you confident enough to try this new marketing method.
By Alexandra Lashner, account executive at Frank Advertising, a marketing, PR, social media and web development firm focused on building brands in the kitchen, bath and home design industry