Instagram Intelligence for Designers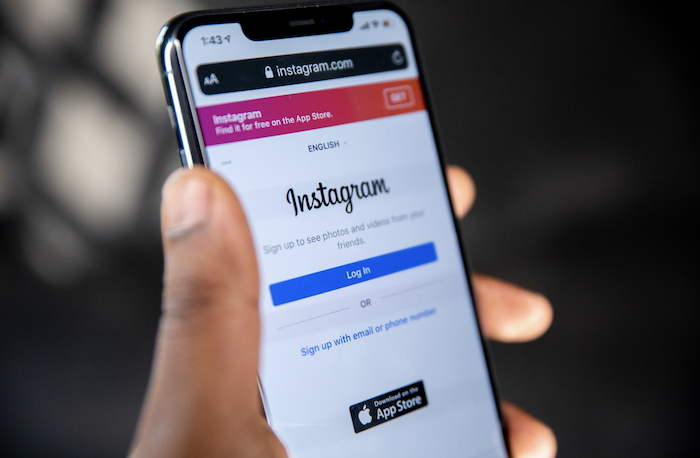 January 23, 2023
The world of Instagram is ever-changing, with the algorithm switching its preferences on, what feels like, a weekly basis, it can sometimes feel hard to keep up. Generating content that feels fresh, engaging and targets your desired audience takes time and energy, especially if you're posting daily. You want to drum up some creative Instagram posts to capture the attention of your followers and keep them coming back for more? Then keep on reading!
In this blog, we'll aim to save you some time and energy, as we'll be sharing our top Instagram feed content ideas to keep those creative juices flowing and your audience engaging with you. Great Instagram content should be visually appealing and on brand, engage your current following and entice newbies to join your community. Community building is an important part of Instagram, it's no longer just a place to store photos. So, this means that you need to be accessible and visible on your social media channels.
Learn more about the best social media platforms for interior designers here.
Looking for content ideas? Try these:
A 'Who Am I' Post
People want to see the face behind a brand. Instagram has this great function where you can 'pin' an in-feed post to the top of your feed. This means that you can have three posts that will always be visible to your audience.
This is a great place to have a 'who am I' post. This is your opportunity to share with your audience who you are, your story, and maybe even your why. Why do you do what you do? A big factor in your likeability is to make yourself relatable. No matter what industry you're in, people like to connect (and buy from) people! Having a post like this builds your know, like and trust factors, which is important if you are at the beginning stages of your business. People want to know who they are working with and why you are the one for them.
This post can be in any form you like, video, reel, photo – ensure you are visible. This means showing your face, and if you can, your voice. Make it short, sweet and powerful, a minute or less. Highlight some important things you want to share with your audience that entice them to connect more with you.
Host a Giveaway
This is a great way to increase engagement and bring people onto your profile, especially if you run your giveaway as a paid Instagram ad. If people see the word 'giveaway' they will most likely click on it – they can't resist!
Giveaways can be a great way to give back to your existing community and bring newbies into your world. Maybe you offer a free consultation or bespoke call with you? Maybe you offer a product giveaway – you could even consider a collaboration with another business and come together, but make sure you collaborate with businesses that are aligned in vision and values so you can attract an audience that will make sense to you. By inviting users to tag friends, share the post and follow your page, you can create excitement and a buzz about your offerings and reach new audiences – all at a pretty low cost.
Share or Create a Meme
Bring some lightness and humor to your brand by sharing relatable memes that you know will resonate with your audience. When done well, memes can boost brand awareness and deeply strengthen customer engagement. Memes humanize your feed, people love them. It makes you seem relatable and down to earth. Not sure what a meme is? This is your sign to Google them!
Our advice is to keep them funny and relatable. Try to keep them connected to your offering and brand. If you aren't sure, send them to your friends and family first and ask for feedback.
Run a Q&A and Post Your Answers on Your Feed
You can use your comments section for this idea and also the question box feature on stories. What are some commonly asked questions people have about your business?
Creator accounts on Instagram can now reply to comments on their Reels with another Reel too. Sometimes words are just not enough. People love to see you answering questions instead of typing a reply. If you reply to a question using the Reels feature make sure you use trending audios.
Pro Tip: If you don't have the Instagram music function, consider changing your account type to a creator account.
Not sure what audios are trending? When scrolling through Reels look for the upwards-facing arrow to track what audios people are loving!
Bust an Industry Myth
What are some myths that are commonly believed in your industry? What are some assumptions people have? Share the facts with a powerful and fun myth-busting post. Again this can be shared in any format you like. But make sure it's clear what the video is about so people who are looking at your feed know what they are clicking on.
Share Testimonials
Sharing testimonials is an important part of your marketing strategy. People love to have proof before they invest. Once you have a collection of testimonials share them on your feed. This could also be a post that you pin to the top of your profile. Whether you share snippets of an email or part of a feedback form, make sure people know that your offering is worth their investment. Pro tip: Make sure you ask for permission before sharing testimonials.
Create a Tutorial
If you're in the creative industry, why not share some of your knowledge and skill and create a 'how to' post? Maybe there is a certain painting technique, styling idea, or furniture upcycling idea you'd like to share with your audience. You could even run a poll on your stories and ask them what they want to see. This is a great way to create more connections in your community, and it keeps people coming back for more. You want your Instagram to be full of value and rewards for people.
Ready to grow your engagement? Start by creating these posts!
—By A Design Partnership, a strategic design-minded communications agency