It's Cool To Be Kind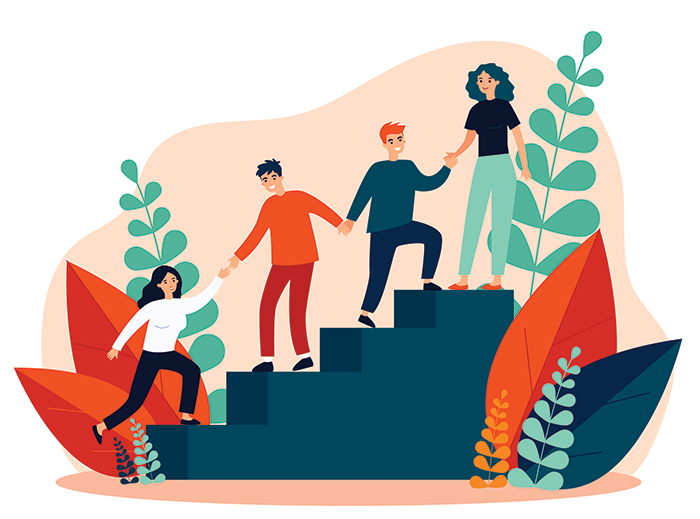 September 10, 2020
By Chelsie Butler
I am sure by now you have all seen Facebook's "Care"emoji. I use it a lot when I see posts that illustrate that – although COVID is still a huge deterrent to getting back to normal any time soon – life is still going on. Announcements of newlyweds and newborns; the loss of a friend, family member or pet; the sheer joy of getting one's hair cut; seeing a friend for the first time in months; and losing a job or starting a new one. We are all going through this together, and we could all use a little extra "care" directed our way when navigating life's events – the negative and the positive.
I see this good attitude being touted throughout our industry as well. Designers sharing advice on how to thrive during the pandemic by mastering e-design, coming up with innovative ideas on how to better fulfill clients' needs and sharing new product findings. I am a member of multiple social groups, and I see industry professionals reaching out to each other on everything from working with an infrared sauna to how to deal with a cracked countertop to issues with a client not wanting to accept a specific markup.
And you know what? The comments just keep pouring in! One thing that has been enlightening throughout this pandemic is that people – now more than ever – want to help other people. Peers are engaged by assisting other peers overcome challenges – competitors or not.
That is the theme of this year's Person of the Year award winner and the six Praiseworthy Picks – people helping people – whether professionally or on a more personal level. A lot of the "picks" are dedicated to helping the younger generation of designers thrive, donating their precious time to pro-bono and charity projects to help those less fortunate in their communities and providing tips to designers wanting to start their own businesses.
Others have given back to the industry with their knowledge of specific topics, including recycling projects, incorporating technology and providing effective illumination.
Our 2021 Person of the Year takes on all the initiatives mentioned above and is a perfect example of a person helping people. Not only is she a designer who is not afraid to go bold in her projects, she also spends a great deal of her time educating both consumers and industry professionals through blogs, newsletters, a Facebook group and private mentoring sessions.
The year 2020 has undoubtedly been challenging, and I am sure we are all tired of hearing the terms "social distancing," "herd immunity" and "self-care." But "care" is what we need right now, and I am proud to be part of industry that does.
We hope you enjoy reading our coverage on the 2021 Person of the Year and Praiseworthy Picks and as always, we welcome your feedback.