Making a Proclamation in How We Design and Live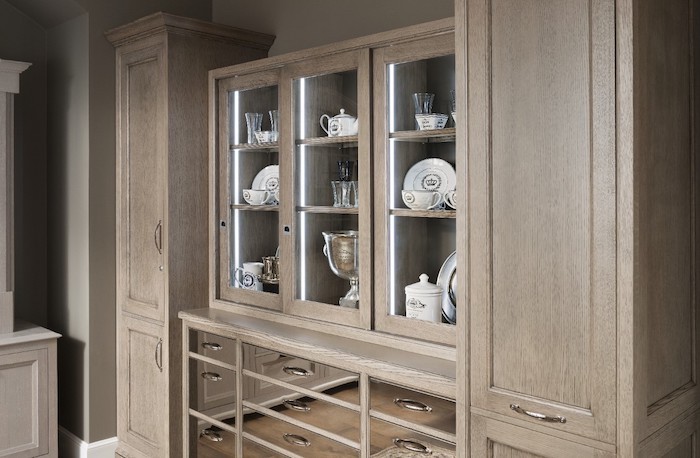 April 4, 2022
The past few years have been a rollercoaster for us all. Our increased time at home has given us a renewed look at how we live, whether it's a home or apartment, no matter the regional location. And after close to two years of exploring our homes in more depth, the ability to create spaces that separate work and home life has become the biggest challenge. We found that our "sanctuaries" from the outside world no longer work, resulting in a major shift in the way homeowners and their designers are working to create a home's aesthetic appearance.
Making a Proclamation
Homes are a direct reflection of the people who live within it. And as such, rather than designing to a style, the focus now is to create a unique declaration of the homeowner's personality. I've dubbed this design concept the "Proclamation" trend; wanting your aesthetic appearance, belongings, home (nest) to stand out, to be unique, to make a declaration of your personality.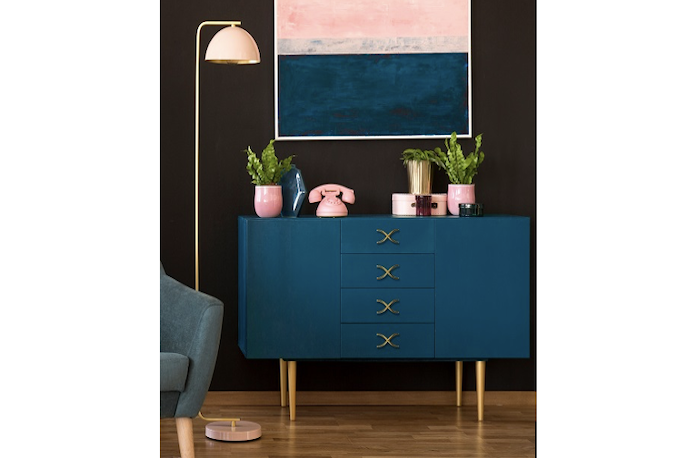 This trend is what has given rise to the "Instagram(able) Moment"; the perfect vignette or scene within the home that sums up a home's design in one image. Instagram influencers who intertwine clothing fashion with home design find their own inspirations in where else? The avant-garde runways of fashion houses that continuously push the envelope, going against the grain to reinvent fashion time and time again.
From the Runway into the Home
For years I have attended fashion weeks in cities from Paris to London. Among the thousands of launches, red carpets, and Instagrammable moments, you begin to see a pattern emerge. At first it appears there is no direct link to changes in home design. But if you look closely, certain elements linking the design houses and overarching style begin to emerge.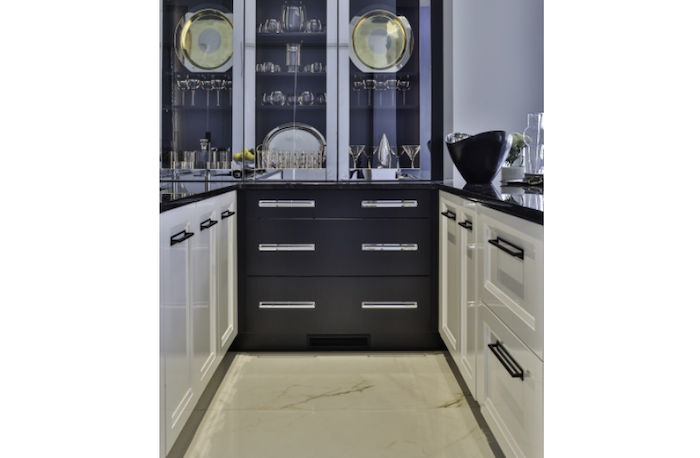 Design by Kitchen Distributors
It's often seen first in textiles and soft goods, making its way into the larger home décor market before furniture development. But a few years ago, I noticed the movement of designing or placing statement-type furniture pieces in the kitchen and even in the bath. Grand cabinet-type pieces with large doors instead of traditional up-and-down cabinetry, furniture-styled kitchen islands and integrated cabinetry in various color palettes were introduced to the kitchen aesthetic. Then came an influx of built-in bar cabinets.
My regular collaborations on furniture designs and custom creations allows me to keep a pulse on the industry. And while trend forecasting aims to spot the emergence of a trend, trend analysis allows me to track that trend to relevance. But nothing could prepare me (or the kitchen and bath industry) for the massive shift in trends the pandemic would bring.
Focused living at home had everyone realizing how storage played an afterthought in kitchen design. With larger, more unique custom cabinet designs taking shape, the scale of the kitchen has once again changed with a focus on larger furniture-type focal pieces with a "jewelry" appeal.
Moving forward, I anticipate we will continue to incorporate more intentional dazzle into our interiors, along with the growth of the kitchen island. As we now entertain in smaller groups in the home, or engage in our own "chopped kitchen" or even conduct our Zoom sessions from our comfy kitchen stools, oversized kitchen islands will grow in desirability as well as size. And so will the need to accentuate these new-found areas; to be bold or dainty, intriguing or subtle. It all depends on what you want your proclamation to be.
—By Knikki Grantham, Director of Style / Ambassador of Brand and Outreach for Belwith Keeler Décor Solutions