Market Outlook: Preparing for What's Ahead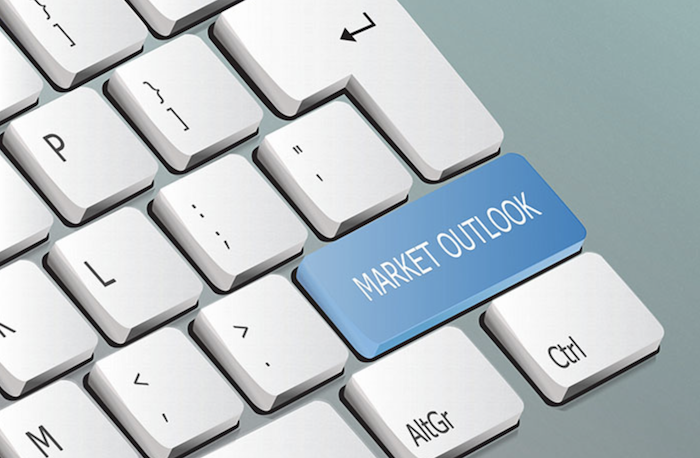 December 5, 2022
If you are an interior or kitchen and bath designer, you may have noticed that business has begun to slow down. Many economic experts are saying that our economy and thus the market outlook is slowing down and that we may be heading into a recession. With interest rates at their highest level in well over a decade and the housing market peaking, all indicators are that they are right. What will you be doing during this last quarter of the year and next year to retain your prospects?
As a designer, it will be more important than ever to acquire and retain all the prospects you can to keep your pipeline full so you can close sales and still be profitable. About 18 months ago, if you are like most designers, you were probably seeing more prospects than your business could even handle. One designer I spoke with said that it was like "…people are throwing their checkbooks at me." That won't be happening again any time soon and you will need to fight to keep every prospect that walks in your door or contacts you by phone. You and your competitors will be vying for an increasingly smaller pool of buyers.
Managing the Market Outlook
Differentiating yourself from your competition is the primary way you will be able to maintain market share and be able to stay in business, but how do you do that in a market where from the customer's point of view, most cabinets, countertops, flooring and many products like these are readily available anywhere they choose to go?
One of the best ways to differentiate yourself and compel your prospect to want to work with you is to show them that you care about them and their needs. In fact, you will probably have an even smaller window of time to be able to accomplish this before your buyer tunes out, and decides to go elsewhere, even though they are still in your presence. Communicating this to your client is going to be even more critical than ever. Remember that this is all about them, not what you or your business can do, what you have done for clients in the past, or what products or services you offer.
Make your conversations about your prospect. It should be all about them, NOT you, your company, or your product offerings.
Engage your prospect using proper discovery questions to show that you care about them and their situation and also to learn more about how you can help them to achieve their goals and dreams for their space. Stop talking, and ask better questions.
For example, most designers are good at asking their prospects how long they have lived in their home but only the very successful ones follow that up with smarter questions like: "Where were you living prior to that?", What inspired you to move to that area?", or "Wow, that's a long time in one place, have you ever re-done this space before, why now?" Then another proper follow-up such as: "That's interesting, can you tell me more about that?"
If you are genuinely curious about your buyer and their story and you show this by inquiring and going a little deeper into your prospect's motivation for redoing their space, you will be showing empathy for your client and proving to them that they are important and so are their ideas and needs.
This is going to be critical in the upcoming year to show how you are different from your competitors who are boring their prospects by going on about how they are a "full-service" design center and can provide for all their needs in a project and how they have been in business for over 50 years and have the latest trendy products available. Buyers will not care about any of this. What they want to know is how they and their needs are special and unique and how this person can partner with them to achieve their dream or vision.
The upcoming year is going to be more challenging to sell projects than it has been in a long time and it is time to fine-tune your skills to be ready. Now is the time to re-evaluate your process, self-assess your interactions and ask yourself, "Did I ask the proper questions?", "Am I showing my prospect that they are important?" Role-play with your co-workers, and practice your methods and processes so that they are natural. Prepare for the questions that you inevitably know your prospect is going to ask.
As a well-known author on sales and selling, Jeb Blount has been saying, "Winter is coming." Given the revised market outlook, are you fully prepared?
—By Duane Becker, founder of SaPré Training, which provides sales and presentation training for kitchen and bath professionals. A frequent speaker at KBIS'  Voices From the Industry, he is a veteran cabinet maker, kitchen designer and factory representative for a major cabinet company