Photorealistic Renderings: A Good Investment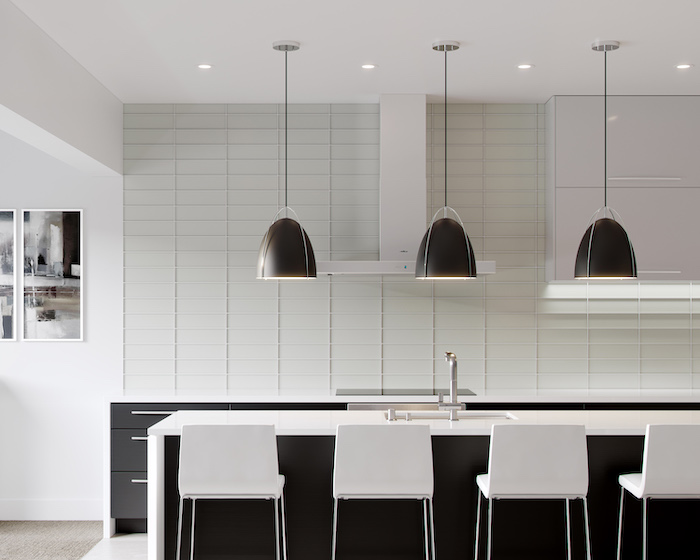 November 15, 2021
Everyone knows what they like…once they see it. That adage has stood the test of time and is still true today. Designers have always been tasked with trying to convey their vision to the client, using everything from physical samples to rough sketches. However, some designers have been reluctant to use photorealistic renderings because of concerns over whether the built project would match the renderings and about the amount of time and money it would take to create these types of images for their clients. Often, designers rely on off-the-shelf software to show clients a rough idea of the space, but the results can be vaguer and more schematic rather than meticulously detailed, leaving clients confused.
With the advancement of software and rendering tools and others, high-quality renderings have become as convincing as photography. Let's take a look at some of the benefits they offer.
Let There Be Lighting 
Most decorative lighting manufacturers provide CAD models that can be used in the scene. These models can be rendered into the image and show how the fixtures appear during the day, at dusk and at night. Another benefit is showing the effects of lights that are not seen, such as undercabinet, toe kick, behind cabinets, etc. These types of lighting can greatly enhance a space but would not be evident in a traditional design presentation.
Feeling the Flooring
Most designers use manufacturer-generated images or actual flooring samples as part of their presentation. These samples can easily be converted into a full layout that can be rendered into the room. This is especially important for showing patterned carpet, hardwood floors with varying plank widths and repeating tile layouts.
Honing in on Hardware
Selecting kitchen and bath hardware is an important part of the design process. The hardware in a rendering can readily be edited to go from oil-rubbed bronze to trendy flat black and everything in between. This allows the client to compare side-by-side images to make their decisions.
Focus on Furniture
Furniture can set off a design or kill it. There are large digital libraries of furniture pieces that allow the 3D artist to swap out different setups, fabrics and styles that could ultimately affect and/or change the design of the room.
Made with the Shades
From the subtly variegated stonework on the backsplash to the hues of the kitchen cabinets, colors can be easily changed in a rendering. This allows for quick edits to show your customer multiple versions, so they can get the exact look they want in their home.
Some larger design firms have in-house staff that create these beautiful images. But most smaller enterprises and the one-person shops do not have the time or expertise to create them. Look to partner with a 3D rendering studio that produces high-quality renderings and wants to help your business grow. These types of images with a few revisions should cost around $1,400-$2,000 apiece.
Being able to show your client what their kitchen or bath will look like is a huge plus in customer service and satisfaction. Not only can it communicate your design accurately, but it gets clients excited about and engaged in the process. This could generate valuable referrals because you gave them the ability to see their vision come to life.
By Keith Hyatt, FMI Digital Studios
Rendering by FMI Digital Studios