Q&A: How to Win Design Competitions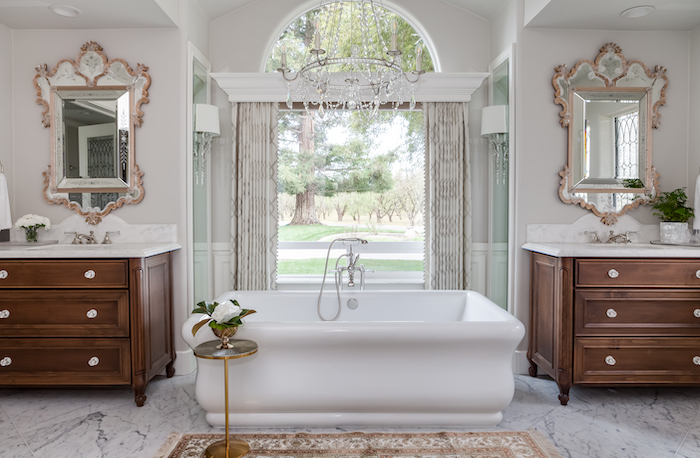 September 4, 2023
This article was originally published on September4, 2023; it was updated on September 11, 2023.
Wendy Glaister, owner and principal of Wendy Glaister Interiors, shares insights and secrets to successfully winning six prestigious design competitions this summer. Here she details how she stages and lights her award-winning projects and how she counts her blessings along the way.
What was your first project to receive an award? My first ASID award was in 2020 for Luxury Residential Bath for a really special home addition we did for the sweetest clients ever…who are sweet potato and almond farmers. The bathroom design (top) was super glamorous, and it was such a treat to be given this award.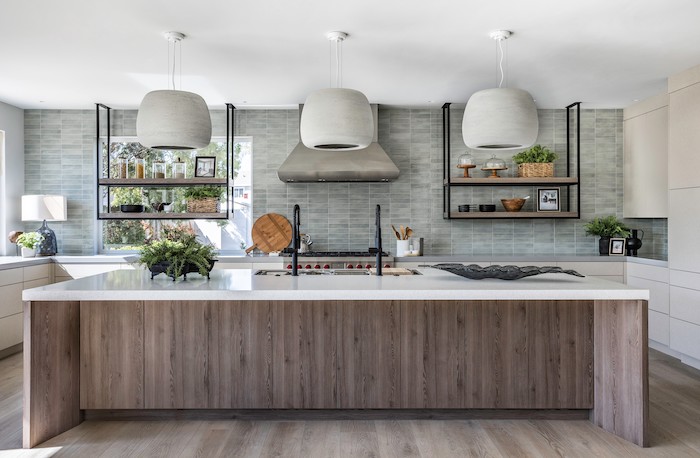 Do you think entering design competitions is worth it? I believe that entering your work into design competitions is worth the effort. You must develop an eye for imagery, learn how to write in a captivating way and keep track of key details – all of which translate to other exciting opportunities. Our benefits to investing in professional photography and writing with the audience in mind is that I can share project images with magazines. Our Earthen Elegance project (above) was awarded the July/August cover of Kitchen & Bath Business (KBB) magazine alongside a feature article. To be given the cover of KBB is honestly one of the highest honors we've ever received. This is the first time our firm's work has been on the cover, and we would have never gotten this opportunity if we hadn't prioritized the photos to enter into this year's design competitions. This publication is by industry professionals for industry professionals, so the bar is extraordinarily high.
How do you feel about design competition submission fees? Do you know the old saying you can't win the lottery unless you buy a ticket? I place photography and design competition submission fees in the budget under advertising and marketing. In this industry, and in the world of social media, you're only as good as your last photographed space. It's just part of being an interior designer. I also have great pride in our work, so I love the process of chronicling our projects. I work with a publicist who helps me weigh which design competitions are the right fit for my design style and projects. For some, we only enter every other year, and for others we budget to enter a certain number of projects each year while staying within our firm's quarterly advertising budget.
How do you know you will enter a project for a design competition? I usually know in advance if a project will be going into the queue for a design competition. I did have one surprise though this year. I was really excited to submit a beautiful kitchen we did with incredible metal sculptures, but it just didn't photograph well. The cabinets had a shine, and the light was too reflective.
How has entering design competitions changed how you design or take photos of your projects? I do consider which projects may be appropriate for competition. Not every one is competition level, although every project is expressly tailored to each client. For those that may be competitive, I think about "the money shot" – the main photograph that will make the biggest impact. Often, it's the space where the most resources are spent, hence, "the money shot." The investment must make sense for the client and their design objectives, but it doesn't hurt if it's also next-level design.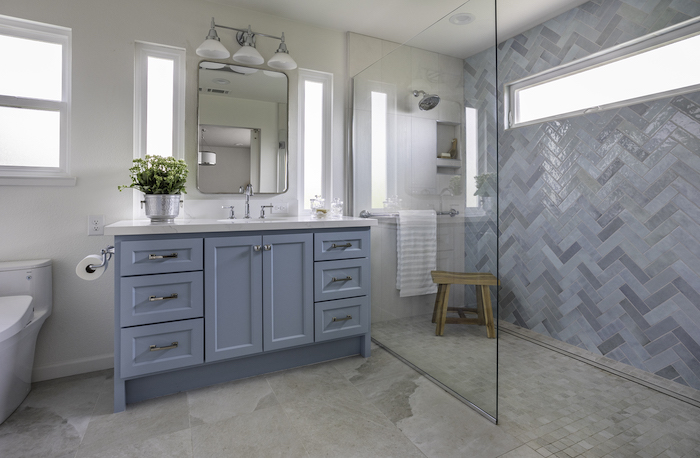 Can you share the details of your most recent awards? For the Best of 209 competition, each company is awarded gold or silver awards based on the most popular vote. The rules are that each IP address is allowed to vote only once a day, so in a way, it's kind of a popularity contest, but it's equally rewarding to win based on people in your area who really appreciate your work. We are so grateful that Wendy Glaister Interiors was awarded Gold for Interior Design 2023 and Silver for Kitchen/Bath Remodeling 2023.
California's Most Attentive Full-Service Designer is a prestigious and coveted award offered each year by Lux Life magazine, which does a complete analysis of design firms throughout each state. Their judging process weighs their work, client reviews, project photography, website, online presentation and social presence before bestowing each award.
I am grateful to have been awarded California's Most Attentive Full-Service Designer by Lux Life for two years running. Like Lux Life's analysis of a design firm's project, which they judge based on your website's recent project portfolio, social presence, and a big part of City's Best Awards, are the client testimonials and reviews each company gets online. We are extremely proud to have been awarded City's Best Awards for three years running.
ASID California/Central Nevada's ANDYZ Awards is a juried design competition, and each submission is evaluated against strict criteria by leading industry experts and judges who are fellow ASID designers. Each entry must include eight professional photographs, plus a single "before" photo, to articulate the project's budget, challenges, products, problem-solving and aesthetic value. Wendy Glaister Interiors was awarded 2023 Best Individual Residential Space Over 3,000 sq. ft. and 2023 Best Showroom Design.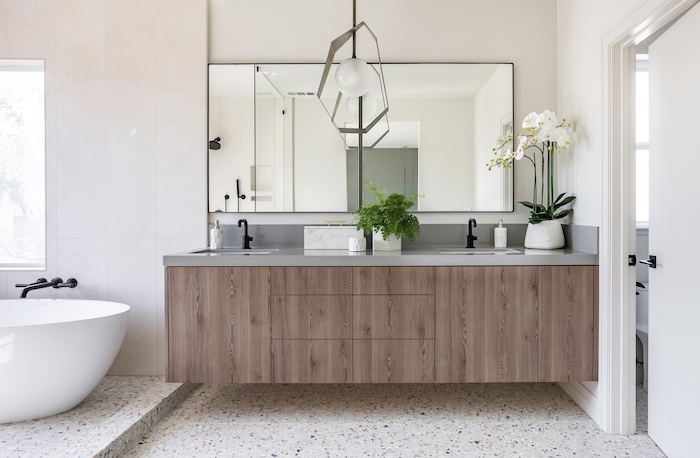 What do you think made these projects stand out to the ASID judges? I think our Earthen Elegance residential project (above) won because the tones and textures are very up to date and the lighting design is next level. Lighting designer Carrie Arnold worked with us on this project to perfect the effect. I was awarded the Best Showroom Design for Kristopher Winter Direct Appliance in Modesto, Calif. I think home media rooms are a real need, and experiencing them as a consumer before purchase can be a very powerful tool. The two different modes for the experience – "family room" and "movie room" – were also helpful as they showed what could be possible in a regular family room or in a dedicated movie space.
Do you have a signature way that you stage a home for the best photos? I have this goofy saying, "Ferns make it friendly." I make certain my produced images have fresh greenery or very convincing faux greenery, and I try to use flowers somewhere. Different, unusual objects or accessories that establish a sense of scale are also important. Interesting decor, patterned wallpaper, and statement-making art are also helpful in making your projects stand out in photos.
Do you have a secret way you light the space for the best photos? I work with the same photographer for all my projects and really believe in the synergy we have created. We have grown and evolved together over the years, and we have a rhythm we've developed that works. My photographer Mark Verschelden shoots each space with all the lights off for natural lighting and with the lights on to demonstrate the power of an artistic lighting plan. He also uses more light filters and bracketed exposures for my projects. I also have a shoot list I try to follow: straight-on shots, angle shots, feature or detail shots. For example, in a kitchen I would shoot straight on the hood, at an angle across the island and the organizational features in drawers or inside an appliance garage. I try to get eight to 12 exceptional photos out of each project.
How does it feel to be an award-winning designer? Incredible! To say that we are blessed to do what we do is an understatement. So many opportunities exist to make a special place for our clients and their families. I am so grateful for the faith that our clients bestow in our collective partnership. And it's wonderful for my clients. They love knowing they have an award-winning home, showroom or commercial space.
Wendy Glaister is the founder of Wendy Glaister Interiors, located in Modesto, Calif.
Photos: Mark Verschelden