The View from Manufacturers in China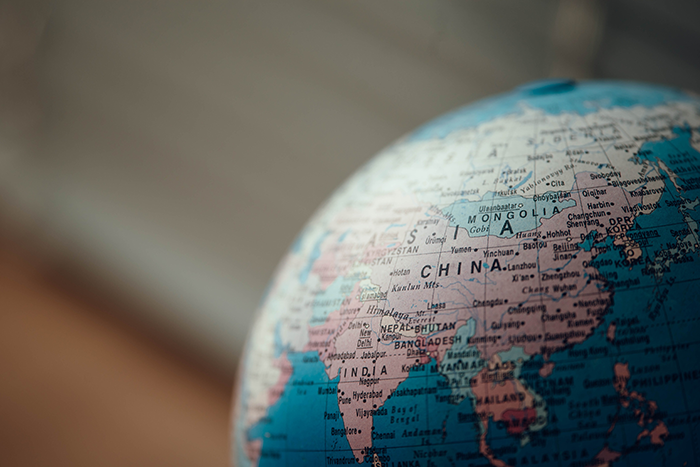 April 20, 2020
With an unprecedented pandemic grinding normal life to a halt, no one knows what's going to happen in the coming months. Instead, we are looking to countries that have already been through this to see how we can better prepare for the future. KBB talked to manufacturers in China to find out what it's like there now.
KBB: How was your business in China affected by the virus?
"It affected business in China, and the first quarter has dropped down almost around 60 percent. Now, it's starting to pick up and will return to normal soon."
– Jonathan Lee, manager, Yingao Kitchen Utensils
"The coronavirus situation in China is effectively under control right now, and most companies in China – including ours – have resumed production. The virus situation in the States and the whole world is more and more concerning. Since our company exports to more than 65 countries, we are also affected by what is happening in those countries. Some of our overseas customers have asked us to suspend the shipment, so we hope the situation can improve in coming weeks and the global economy can get back to normal."
– Rowena Liu, overseas marketing director, Xiamen R&T Plumbing Technology Co.

"Many large-scale home appliance industry exhibitions were cancelled or postponed, which indirectly affected the pace of new product launches, so we are currently exploring online product launch events. While the supply chain was affected badly in February, in March, 80 percent of the supply chain employees returned to work and can now meet the demand for recent orders. Brick-and-mortar retail business was also affected. Since March, most physical stores and warehouses except the ones in Hubei Province have been operating normally. Distributors were the first to be affected. Through a series of assistant initiatives, our distributors now have greater confidence to achieve the goals for the year."
– Weige Guo, Fotile
KBB: How did your business innovate and change during this time?
"We have taken quite strict precautions inside the company. All employees must wear the mask and take temperature measurements twice a day. We do at least two disinfections in office production and in the employee shuttle. We make sure only one person is at a table in the dining room and there is adequate distance between people."
– Liu, Xiamen R&T Plumbing Technology Co.
"During the pandemic, most people were quarantined at home. If a kitchen appliance failed to work, it would affect the everyday life of the user. Therefore, we quickly developed and implemented emergency service plans. On January 31, we urgently released the "FOTILE Reassuring Service Guide" to try to solve problems for users through remote means such as WeChat. At the same time, strict on-site pandemic prevention measures have been introduced and implemented. Each service technician of ours strictly checks their body temperature, wears a mask, disinfects hands and toolboxes and wears shoe covers before entering customers' apartments. Through the urgent implementation of the remote customer service program, our customer service staff can respond to customers' queries at home, and a small number of staff on duty in the office have also implemented pandemic prevention measures such as sitting far away from each other."
– Guo, Fotile
"We have adopted a variety of online marketing and sales methods, but this is just one aspect of engaging our community. For us, sharing positive values is just as important as communicating product information. 'Love and happiness' are the values that we have been advocating for a long time, and this is no exception in the pandemic. During the pandemic where most people stay at home, they have started paying more attention to issues such as a balanced diet to improve immunity, upgrading of home-cooked recipes, and improving family relations. Accordingly, FOTILE released a series of digital content regarding home health and kitchen life, helping people enjoy their increased amount of time at home more."
– Guo, Fotile
KBB: Do you have any positive thoughts to share with businesses enduring this now in the U.S.?
"The more difficult it is, the more a company must adhere to its mission and unite everyone to fight together with common values. Many outstanding companies in China and the U.S. have their own cultures and values. Hard times are tests for these corporate cultures and values. If a company passes the test, it gets stronger like never before. Like FOTILE, many Chinese companies actively took on responsibilities during the pandemic, supporting their customers and their communities, and helping slow down the spread of the virus. Undoubtedly, these responsible companies have won respect and support from both their employees and their communities."
– Guo, Fotile