Working with an Interiors Photographer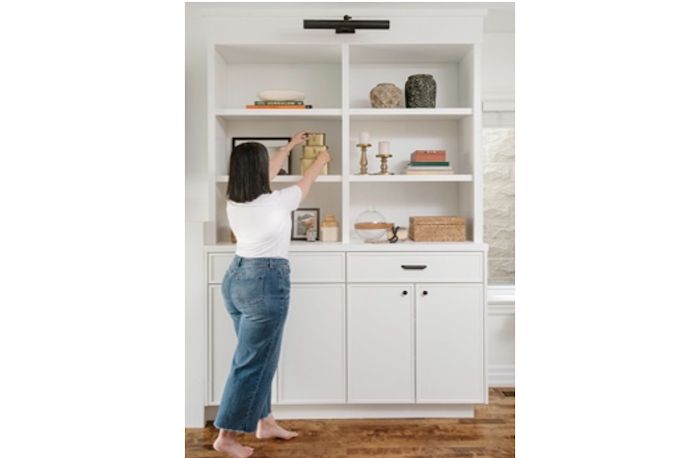 August 7, 2023
Collaborating with other creatives is one of the most rewarding aspects of being an interior design & architecture photographer. Projects are months and years in the making, so when a client places that trust in me to capture their work, it is a joy to take on the challenge to make it shine!
When working with a new photographer, the first few sessions will most likely be focused around getting to know each other and learning how you work together as a team (while getting some great photos!). Pre-planning with clients before a session is important to ensure everyone is on the same page. Along with a phone call before the shoot, I send clients a "what to expect on session day" guide. This will prepare you for the day and may bring up questions you may have before the shoot. Ideally, we want the day to run as efficiently as possible to get you great results.
It is important to note that interior photography is a slow-paced, detail-oriented process. Every project will be vastly different and may take more or less time depending on many factors. Staging, styling, adding people or pets to the scene absolutely elevates the image, however it is important to note these elements will affect the amount of photos it's possible to create in one day. If a space is more challenging to capture from a photography perspective, this will take additional time for each shot to block and add light. Full-day sessions are common with this type of photography.
Sending your photographer images of the space or requesting a site visit (some photographers include this in their fees) before the shoot will help with larger shoots. There will be a lot of moving parts before shoot day and sometimes it can be easy to forget a feature or angle that you really wanted to showcase. I recommend clients create a shot list for the first few sessions until your photographer can get a sense of your preferences. You can then work together on finalizing the list.
Remember, each photographer has their own process. If you have collaborated with one in the past, their process may be completely different than that of your new photographer. Some photographers will spend less time on location and include a higher amount of final photos. This may work for you if you are looking for lots of content to fill your website or social media pages. Others may capture less images in a full day, but will deliver the highest quality of images for your marketing materials.
If you are just starting to contact photographers for your interior design or architecture project, below is a list of important questions to ask.
Share your marketing plans & goals with the photographer. How can you help me achieve those goals?
What usage rights do you include in your packages & can you explain image licensing/copyright to me?
Share how many final images you think you'll need (the photographer can help you determine this if unsure)
How many hours of coverage do your fees include?
Walk me through your process of how you photograph a space
Do your fees include editing?
Do you shoot tethered? (Camera view connected to a laptop or iPad)
Do you work collaboratively on site? Will you allow me to approve each shot, or do you prefer to work on your own?
How are your fees structured?
Should I style the spaces for photography? Do you offer styling services?
You have your session booked with a photographer, great! Here are some questions you can ask so you are both fully prepared for the shoot day.
How do I prep my clients for the session? Do they need to be out of the house for the day?
How many hours do you estimate we will be on site for?
Do you shoot tethered? (camera view connected to an iPad or laptop)
Should I make a shot list?
Should we have a site visit before the shoot?
Will you shoot with the lights on or off?
Discuss the styling plan
—By Jordann Brown, a commercial photographer specializing in architecture & interior photography based in Ottawa, Ontario.
Photo with Candace Plotz Design