5 Tips for Recruiting in a Tight Labor Market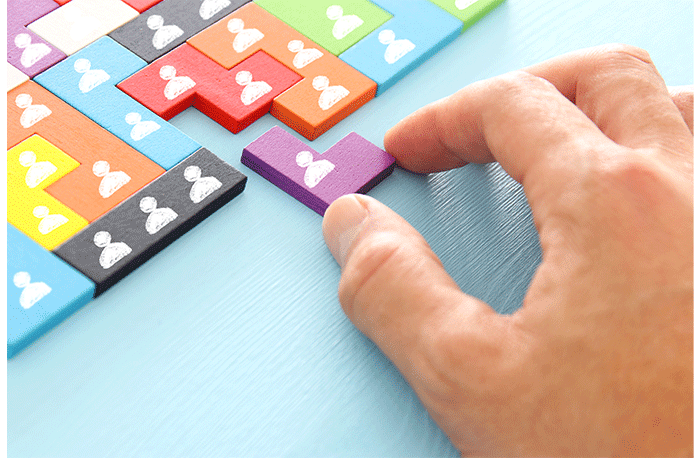 June 16, 2022
The pandemic has resulted in an unprecedented boom in home improvement spending, and while labor markets everywhere are tight, recruiting candidates in the skilled trades for the design, construction, remodeling and home services industry is particularly difficult. As your business navigates this challenging environment of elevated consumer demand with very limited supplies of pros to recruit, train and hire, here are five tips from us at Angi based on our market research and insights that will help you on your journey.
1. Word of Mouth Is Not Your Friend. Word-of-mouth recruiting is the traditional way our industry has recruited, remaining even this last year as the number-one method of recruitment in the trades, with roughly half of all trades businesses relying on word of mouth. But with labor market competition high, demand elevated, the need to recruit from other sectors and the necessity of expanding the pipeline to a broader range of candidates, word of mouth will not be as successful as it has been in the past. Working directly with high schools, community colleges, online job boards, digital platforms and employment agencies should all be just as important – if not more so – than word-of-mouth recruiting. Online job platforms in particular – think LinkedIn, Indeed, Glassdoor, etc. – should be in your toolkit to find candidates.
2. Look to the Leisure and Hospitality Industry. Willingness to work and a good attitude are the top two attributes home remodeling businesses look for in potential employees. And there is a sector of the economy where there is an excess of workers who have these exact attributes, but the job market has not fully recovered: leisure and hospitality. The sector includes other service businesses like bars, restaurants and hotels, where workers must work hard and possess a strong focus on the customer.
While specialty trades contractor markets are even tighter than before the pandemic – there's already been 5.1% growth in the residential trades since the onset of the pandemic – leisure and hospitality is still down by 9% over the same period. This means that more than a million jobs have not returned for workers in that sector, and with some upskilling and training they could enjoy a career bump transferring into the trades… if you recruit them.
3. Highlight the Meaning and Value in Home Services Work. When recruiting people from other sectors, you should highlight our industry's largest strength: extraordinarily high job satisfaction. Residential trades workers (83%) are either somewhat or extremely satisfied in their career choice. What's more, the number reason for this extremely high job satisfaction is that people find the work meaningful and rewarding. When so many people are looking for long-term happiness and meaning in their lives, a career that brings so much satisfaction is something to brag about.
4. Be Prepared to Pay More for Talent. Even though you should be highlighting the meaning and value of the work in our industry and the very high job satisfaction, you should also still remember we are in an inflationary environment, with strong wage competition from other sectors. So be ready to set your starting wages higher than at any time in the past. (Of course, it also means you should be exploring setting your prices higher to compensate for higher labor and materials costs, too.)
5. Expand your Talent Pipeline. The skilled trades are overwhelmingly male – 95% or more in some trades categories. But women in the trades show similarly high levels of job satisfaction as men; the main difference between the two are that women are more likely to think that providing a clear pathway for more women to enter the trades would make an important difference in successful recruitment. Develop intentional strategies around recruiting underrepresented people. For women, this is highlighting things like flexibility and ability to have a say in working hours. Attracting diverse talent will make a big difference for the trades.
It's an exciting but challenging time in home services. According to our research on the trade labor shortage, it got 10% harder to hire during the pandemic, and that's on top of what was already a very difficult hiring environment. The high level of consumer demand – and home equity gains – should serve as a meaningful tailwind for our industry and for your business, but only if you can expand and grow to take advantage of it. Following these five strategies should help you along that journey.
Mischa Fisher is the chief economist at Angi.com
Photo credit: tomertu/Adobe Stock