84 Lumber Continues 2017 Expansion with Grand Opening in New York
---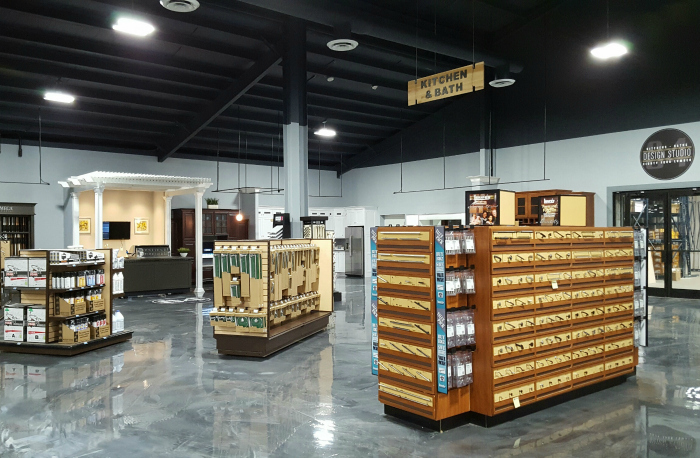 April 17, 2017
In 2016, 84 Lumber experienced strong growth with revenue topping $2.86B and the opening of several new stores. Maintaining that momentum in 2017, 84 Lumber will continue to open new stores – across the country – with a grand opening in Riverhead, N.Y. first on the list.
The 36,000-sq.-ft. facility will serve both residential and commercial customers in need of building materials. It will offer a variety of specialty departments including a 6,500-sq.-ft. showroom featuring an 84 Lumber Kitchen & Bath Design Studio with an Andersen window display, a custom millwork shop, and a reclaimed-wood display that will act as inspiration for customers looking to bring their ideas to life.
"We're glad to be back in the Riverhead community once again," said Frank Cicero, 84 Lumber's chief operating officer. "As we identified new opportunities for the company this year, we felt returning to Riverhead to help service the East End with our capabilities and high-end showroom, was an easy business decision."
This new store is just part of the company's aggressive expansion strategy for 2017. Upcoming grand openings include Holbrook (South Boston), San Antonio, Tampa South, and Durham N.C., among others. With more than 250 stores in the United States, 84 Lumber operates 24 locations in New York.
Find more business news here.