All About Luxury Design from a Pro's Point of View
October 5, 2022
On our most recent KBB – From the Tap podcast, we spoke with designer Christopher Grubb of Beverly Hills, Calif-based Arch-Interiors Design Group about all things luxury. He has been a valued member of the KBB Editorial Advisory Board for several years, and he is no stranger to affluent projects – we have definitely covered some in the magazine.
Grubb started out by giving us his definition of luxury. Hint: It is not all about how much something costs these days. It's more about truly paying attention to a client's needs and what they could benefit from through the project design.
He also talked about the importance of excellent customer service to provide a true luxury experience for your clients and shared some tips. The questions you ask your clients can also drive the luxury experience they are looking for, and the designer says he always likes to ask what they hate about their current kitchen and bath spaces.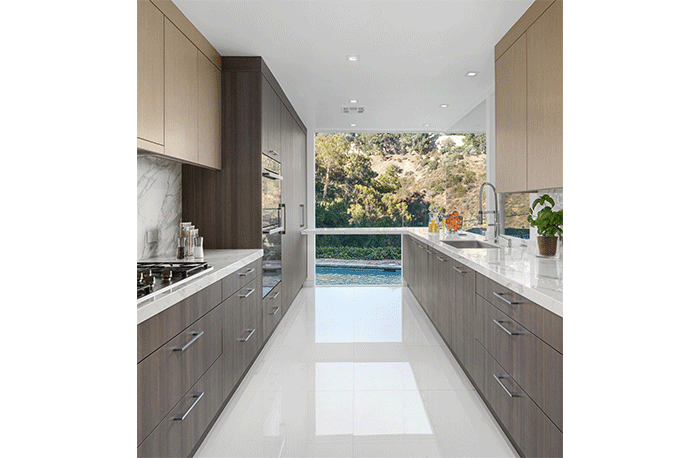 Designer Christopher Grubb says great lighting – including natural – is one of the most important elements of his luxury design projects.
Grubb shared advice on how to obtain more luxury clients, which can be hard when you are just starting out. Some legwork in building relationships is necessary to get the experience you need to delve into that market.
We talked about luxury and its association with the wellness design movement, and lighting plays a huge role. Customization is also important to address clients' various needs, and products that are easy to maintain are key.
The designer also shared tips for incorporating luxury in smaller-budget projects but advises not to go with something less expensive if it's only going to save a little but would make a big impact. Luxury design can also extend into secondary spaces like home offices, gyms and laundry rooms, and technology plays a role in opulent design tastes as well.
To learn more, watch the full video above or listen to the podcast on Spotify, Google Podcasts, Apple Podcasts, Pandora and other outlets.
By Chelsie Butler, KBB Executive Editor