Anthony Wilder Design/Build Inducted into The Great Game of Business Hall of Fame
---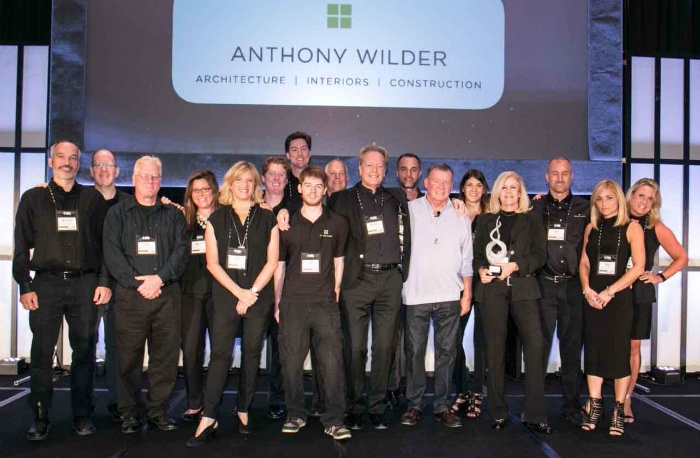 September 25, 2017
Anthony Wilder Design/Build, an architect-led design and build firm, recently announced the firm's induction into The Great Game of Business (GGOB) Hall of Fame at the GGOB's 25th Annual Conference, The Gathering of the Games. The Great Game of Business is a consultancy that instructs their clients how to play "The Game" – a business model, which includes open-book management, transparency at every level and high-involvement planning methods.
The Great Game of Business Hall of Fame's 25th Annual Conference took place earlier this month in Dallas. Each year, The Hall of Fame Award honors an organization that has implemented the principles of GGOB and open-book management for more than a decade with lasting, proven results and has demonstrated a willingness to spread the word on open-book management in order to help others succeed.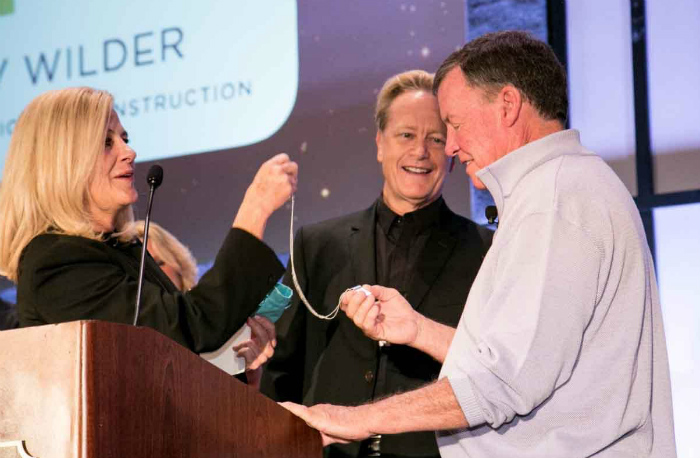 Anthony Wilder Design/Build began playing The Great Game of Business in 2006 and believes in the power of embracing transparency and opening its books to all employees. The team credits The Great Game of Business as instrumental in the company's survival during the housing and construction recession eight years ago as well as its plan for strategic annual growth, including formally expanding into divisions such as interior design, custom homes and home maintenance to complement its overall architecture and construction components.
Elizabeth and Anthony Wilder believe recognizing a great idea, hiring a coach to help navigate through the complexities of the game, and sticking with it by finding someone within the organization to manage the process and support everyone on the team are the three key elements of their successful implementation of The Great Game of Business.