Aria Stone Gallery Launches Client Quarry Experience Program
---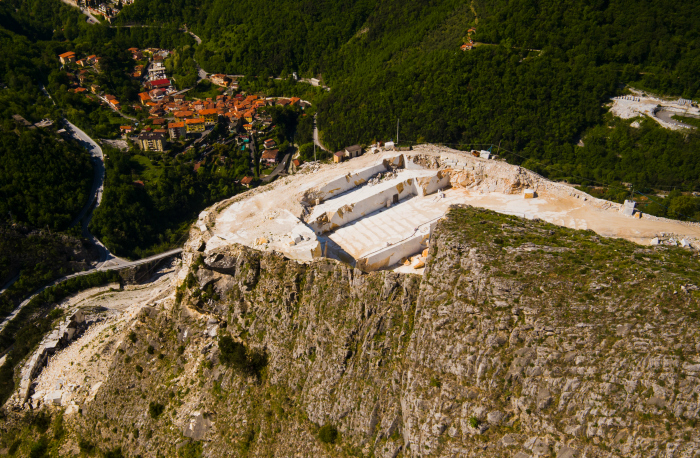 November 14, 2016
Stone supplier Aria Stone Gallery owner Vinny Tavares hand selects all pieces from overseas quarries based on their unique qualities and features. Aria has launched a new, custom World-Class Hand-Selection program, which offers clients a chance to experience this type of behind-the-scenes process of hand selecting stone for their special projects. The program allows the travelers to immerse themselves in the rich history, culture and cuisine of the region from which the stone is sourced. This hands-on approach is unique to Aria and gives the clients the ability to experience all stages of stone sourcing, from mining and processing, to the selection of that perfect piece.
"We offer a hands-on approach to aiding clients in defining and actualizing their design intentions," said April Graves, Aria vice president.
During this special excursion, not only do the customers get a chance to experience all aspects of stone sourcing, they are also treated to world-class perks, from fine dining and five-star lodging accommodations to breathtaking views and total immersion in the surrounding culture. Few designers and homeowners can tell tales of the exact origin of their stone and even fewer will be able to say that they were there as it was hand selected in the quarry. This unique program is open to the public. Information about the program is available at http://ariastonegallery.com/experiences/.