Brands Launch New Websites for 2017
---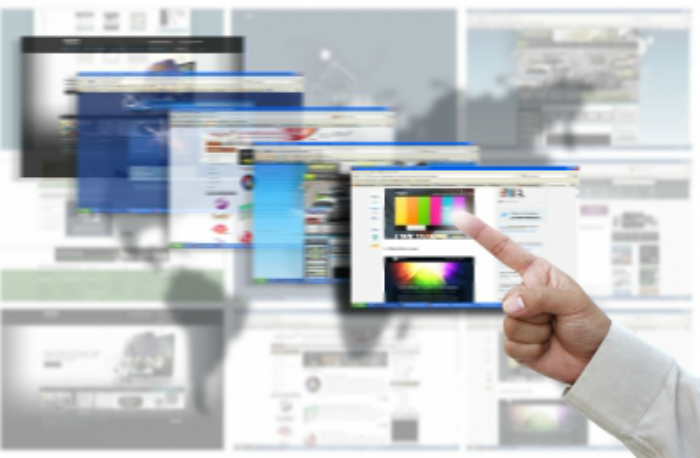 March 3, 2017
With the new year, several brands have launched updated websites. Responsive, as well as useful for inspiration and project ideas, websites provide an important point of contact between designers, homeowners and product companies. Here are some of the sites that have recently launched:
The new Zucchetti. Kos website is now on line, featuring a brand new look. Contents are organized in a simple accessible menu, divided into the three macro-sections ZUCCHETTI, KOS and CORPORATE. Each section contains further information channels, making for easy, intuitive browsing. The new website can be found at www.zucchettikos.it.
A new and improved website from VT Industries allows visitors to explore the brand's architectural wood doors and countertop surfaces to find design inspiration for upcoming projects. The new website also offers quick access to project necessities, from specifications to technical information. Go to www.vtindustries.com to see more.
Brown Jordan Outdoor Kitchens has launched its newly redesigned website to better meet the needs of design and building professionals as well as homeowners interested in enhancing exterior spaces with an outdoor kitchen installation. The new site incorporates an Inspiration section that includes a photo gallery, designer curated collections by Kerrie Kelly of Kerrie Kelly Design Lab, and is equipped with a simple layout program that allows users to create their own outdoor kitchen based on cooking and design preferences. An abundance of resources are also provided to help both trade professionals and homeowners gain a better sense as to the myriad of outdoor kitchen design styles available for residential and commercial applications. The Resources tab includes links to important industry libraries and catalogs, a CEU class and installation videos. You can find it at www.brownjordanoutdoorkitchens.com.
Mockett's new website features colorful images and a monthly blog filled with company and industry news. You'll also find news about recent product launches and trade show events. Visit Mockett at www.mockett.com.
The American Society of Interior Designers (ASID) has unveiled a complete redesign and enhancement of its websites, putting its mission of "Design Impacts Lives" front and center. The responsive national site is now available at www.asid.org.
Image from arztsamui at FreeDigitalPhotos.net