Brondell Acquires Nebia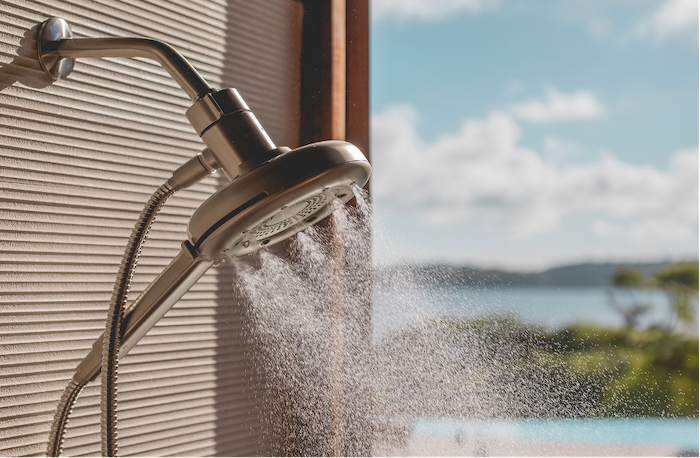 January 26, 2023
Brondell, a science-backed pioneer in innovative health and personal care technologies, is excited to announce the acquisition of Nebia, known for developing industry-leading, water-saving technology and premium showerheads and backed by investors such as Tim Cook (CEO, Apple), The Schmidt Family Foundation (Google), Joe Gebbia (co-founder, Airbnb), James Park (co-founder, Fitbit), Stanford University and Y-Combinator. With Nebia, Brondell will expand its Bathe category, strengthening the brand's commitment to sustainable solutions for the bathroom.
As proud members of 1% for the Planet, Nebia and Brondell showcase a shared passion for environmental responsibility in business. With drought and water conservation top of mind throughout the global community, Nebia has already saved over 520 million gallons of water through its showerhead designs, while Brondell provides consumers with high-quality, low-impact solutions for the kitchen, bathroom, and beyond.
Nebia's innovative nozzle technology and spray designs have helped transform an industry long reluctant to adopt water-saving solutions for the home. In 2018, Nebia partnered with an industry-leading company in the development of two breakthrough new shower systems, earning the Industrial Design Society of America Gold Award.
"Nebia's patented nozzle technology and product design perfectly complement the commercial strength and brand ethos of Brondell," says Philip Winter, Nebia co-founder. "We're committed to the innovation of industry-leading, sustainable designs that enhance everyday wellness and hygiene, while continuing to protect one of Earth's most valuable resources. Our mission has always been to reinvent the way people interact with water. We know we can take this mission further with Brondell."
Brondell will incorporate Nebia's award-winning, patented nozzle technology into its bidet products, while expanding its Bathe category with existing and upcoming water-efficient showerheads.
"Brondell has always focused on bringing the very best technology into homes, offices, and commercial spaces," said Brondell president Steve Scheer. "We care deeply about the environment – a focus that is at the core of our organization's mission. With the combined strength of Nebia's vision, team, products, and patents, we're confident that we can continue to set the standard for sustainable technology, for greater peace of mind in every home."
Together, Brondell and Nebia have already designed some of the most environmentally friendly bathroom offerings on the market, recently launching the SimpleSpa Eco Bidet Attachment, which features water-saving Nebia technology built into the retractable spray nozzle, and a 65% post-consumer recycled plastic frame—an industry first, and an indication of sustainably focused offerings to come. Brondell will soon launch the Swash Eco Thinline T66 Luxury Bidet Toilet Seat with Remote Control, which uses 10% post-consumer recycled plastics in the bidet lid, remote, and magnetic dock.
Nebia's shower technology will join Brondell, with the introduction of the Nebia Corre Four-Function Fixed Showerhead and Nebia Corre Four-Function Handshower. Both feature atomizing nozzles engineered to produce millions of precise water droplets, optimized for warmth, rinsing, and body coverage, while saving users up to 50% more water compared to standard 2.5-gallon-per-minute showerhead sprayers.
Additional designs will round out Brondell's new Nebia Bathe product suite. Offerings include top-tier, sustainably focused accessories, such as upcycled shower curtains, quick-dry bathmats made from biodegradable diatomaceous earth, infinitely recyclable bathroom shelving, and the world's first towel created from a breakthrough upcycled textile technology called REFIBRA.