Building a Top-Tier Design Firm in a Remote Location
June 7, 2023
On our latest From the Tap podcast, Jess and Alan Weeth, the owners of Weeth Home in Rehoboth Beach, Del., talked to us about building a top-tier design firm in a remote location, meaning one that does not have easy access to showrooms and retailers.
When Jess started her firm, she was mainly completing smaller projects, but as the business has grown, she is involved in extensive kitchen and bath remodels that require more resources than what they originally had. Jess and Alan want to deliver a full-service experience to their clients, so they have created a sample library in the studio that essentially brings the showroom to the homeowners.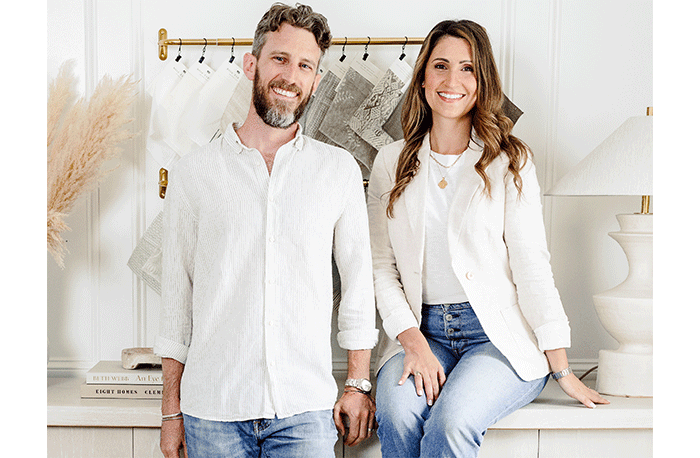 The sample library has everything from plumbing fixtures to cabinetry and everything in between from their favorite suppliers and brands, but it isn't without its challenges. Alan pointed out that space is always an issue, and the team must constantly update the selections. Luckily, they have hired someone specifically for that role, as he says maintaining the sample library is a full-time endeavor. It also requires a substantial investment, and Jess and Alan shared some tips for overcoming the challenges and reaping the benefits.
They also gave props to Unique Kitchens & Bath in the Baltimore/D.C. area, as they are collaborating with the company on a cabinetry line launching this summer. Jess said they were able to specify their favorite door styles, cabinetry colors and even details like coordinating crown molding, which will allow them to provide super-tailored cabinetry for future projects.
To learn much more about running a successful design firm in a remote location, listen to the podcast on Spotify, Google Podcasts, Apple Podcasts, Pandora and other outlets.