Low Appraisals Cause Buyers' Remorse
---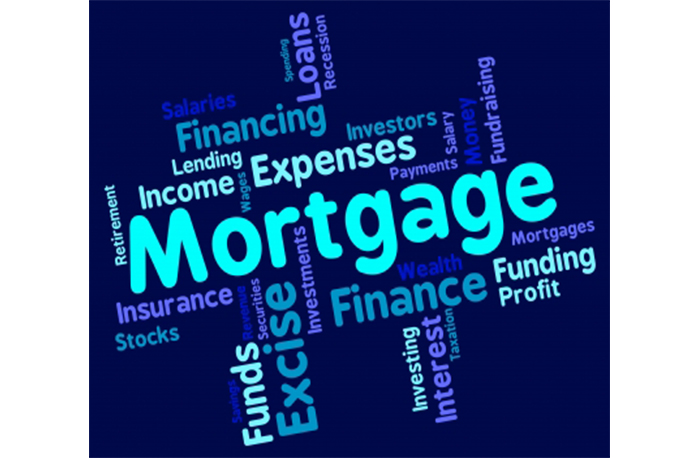 June 2, 2017
By Chelsie Butler
It's not news that home inventories are low on a national basis. According to an article on foxbusiness.com, "A dearth of new construction and strong demand from buyers are pushing up prices twice as fast as the rate of income growth – the latest data show – a level economists say is unsustainable."
So if a house doesn't appraise for the asking price, buyers are having to throw in more cash to offset the difference. But there may be a silver lining in there somewhere.
"From an economic viewpoint, when home prices rise those who already own a home see their home values automatically increase, and accordingly their home equity rises," said Manuel Gutierrez, consulting economist for the National Kitchen & Bath Association. "With higher home equity, they can refinance and take cash out, which in fact many are doing now, and then the likelihood and possibility of remodeling will be greater."
We asked our Editorial Advisory Board the following questions for feedback:
If a buyer who did not get a loan based on the selling price wants to remodel, are you more mindful of the cost of a project versus the potential return?
How do things like increasing materials costs (lumber) and lack of skilled labor impact their bids?
Nar Bustamante, Nar Fine Carpentry
California is my state, and it is rough out here. There is so much regulation and tax involved, you can count on things out here being at least 20 percent more than most of the nation. An average kitchen remodel by my company will cost a minimum of 100k. Right now I am in the middle of a 400k kitchen.
Forget finding skilled labor. If you don't already have a great crew to remodel or know a contractor that can do your projects, good luck getting the remodel done here in California.
Laura Eagan, Estrella Cabinetry and Design Center
My advice is always to ask the real estate professional what the home will appraise for if certain home improvements will be done. The difference between today's appraisal and post improvements will be the budget of the remodel project. So we use the budget for bling factor i.e., backsplashes, high-end appliances, countertops, paint, new lighting, window treatments, flooring and so on. If cabinetry is needed, choose the least expensive and place the money in all the other areas mentioned.
I, unfortunately, have to pass the increased material costs to the consumer. Skilled labor is available everywhere. You just have to take really good care of them, and then you attract great help inside the showroom and out.
Susan Serra, Susan Serra Assoc.
In my experience, it is rare that I would be privy to the details of how the home was purchased. If that info was shared, it would not make a difference to me in how I specify materials and labor. It is dangerous to seek out the least expensive option for both materials and labor; therefore, my recommendations for trade professionals would only be go with those on whom the client can rely and who do superior work, which comes at a higher cost. Secondly, I do not and would not provide low-end products, but I would offer smart design solutions with an eye toward the budget just as I do for all my clients whatever their budgets are.
Patricia Gaylor, Patricia Gaylor Interior Design
Yes, always mindful of renovation and improvement vs. return, BUT, typically, it depends on how long a homeowner has in mind to stay in the home. It's usually at least fice to 10 years, and money spent on improvements is amortized over that period. I never recommend over spending or over-improving a home, and budget is always a concern. If a homeowner is feeling pinched after a house purchase, there are many lower-budget ways to improve and remodel. As a designer, it's so much more challenging (alright, downright difficult) to do a great remodel on a tight budget, but it can be done!
The lack of skilled labor has become an extremely big problem for me. Finding tradespeople who are licensed and skilled and available within a decent timeframe is so frustrating. I personally had to wait more than three months for a plumber to work on my country home.
Because of high demand in some areas, these tradespeople are free to charge high prices, which I totally understand, but it sure brings up the labor budget and eats time hunting down prospects and getting estimates. I honestly don't have a solution to this problem except to support the current push for early technical training in schools –  like the Mike Rowe Foundation is doing. Also, establishing relationships with good tradespeople and working together, you can create a team of good people you can rely on again and again.
As to material costs, it is what it is as far as structural materials are concerned. There's no substitute for quality building materials, it's essential. Decorative items such as flooring, lighting, cabinetry, etc., again become a creative challenge to work within a modest budget. But there are so many great outlets now for good quality materials available through online retailers like Suppply.com, Build.com, Houzz, Wayfair, etc., I'm finding it a lot easier than all the legwork I used to do physically shopping all over the place. All these outlets offer trade pricing and sales representatives, so risk is low and prices are competitive.
Ebony Stephenson, Designs by Ebony
This is not so much of a problem here in Coastal Virginia, but we have seen it a few times. I do feel sometimes that clients expect us to lower our prices because they had to pay more for their home. We have to be the bad guy to let them know that is just simply not how it works in this industry. No matter how much or how little you paid for your home, my price is my price. I can't lower my prices because you paid more, I still have to buy materials and hire subs, and all of those prices are rising. Subs and especially subs you can rely on are harder to find and trust. So the ones we do trust are busy, and their prices are not going down. They are trying to hire skilled labor just to keep up, and there is simply nobody available or skilled enough to hire. Because of this each of my subs are scheduled several months out.
I try to tell my clients that even though they had to pay more and their remodel budget may have shifted, they can still get a quality project done they just have to reset their expectations. Instead of quartz tops maybe they can go with a lower-priced granite or even a nice laminate top. Instead of hardwood floors maybe they can install laminate or a luxury sheet vinyl for now and upgrade later. For cabinets, maybe they go with stock instead of custom – the same with appliances. Get what you need for now and upgrade those later. Sometimes instead of remodeling several rooms at a time I suggest maybe doing the most pressing room on their list they simply can't live without so they can save up and do the other rooms the way they really want them. We make a five-year plan.
Corey Klassen
We have no supply – the lowest in the country – and the highest prices homes per square foot outside of New York.
Gypsum can only be made in Canada, which is five times higher than in the U.S.
Vancouver is the ONLY municipality in Canada with its own building code… this is a major challenge for costs
We never allow a client to compare costs across the country because we are guaranteed to be 25 percent higher.
Paula Kennedy, Timeless Kitchen Design
Project costs are increasing in general, and length of projects can get out of hand because of lack of labor or overbooking. Changes in schedule affect all subs, and they can't always get back to us when we want them, which increases project management time and client frustration. Clients have to scale back scope, wait and save money or skimp on quality of material selections, which no one wants to do. Some try to DIY parts of it only to come back and need it fixed. I'd rather they wait and save up and do it right, which I've counseled a few to do lately