Cabico&co Unveils Updated Canadian Manufacturing Plant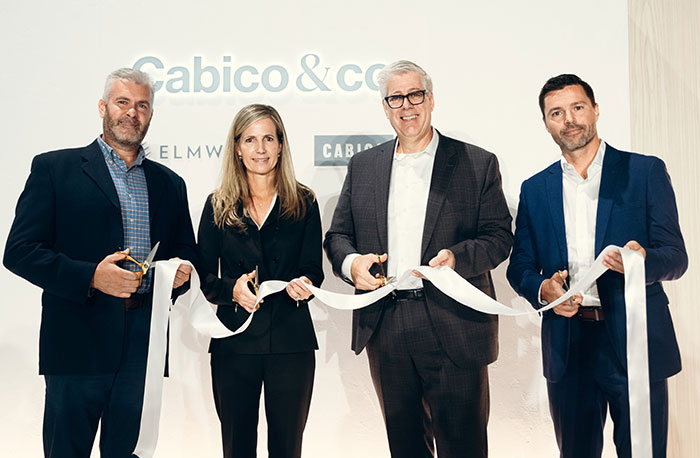 October 3, 2022
Cabico&co, a Quebec-based cabinetry manufacturer, has unveiled its updated Canadian manufacturing plant in Coaticook. The nearly $25 million upgrade, which includes a major digital and technological transformation, positions this leading player to increase production and growth throughout North America.
Cabico&co's plant optimization strategy meshes automation and robotization technology, connected manufacturing, and the know-how and artisanal approaches of specialists and craftsmen who bring the human touch to the most complex projects. The design and manufacturing of custom cabinets require seamless communication between people, machines and systems. 
"Our multi-year vision to ease customer experiences in designing and manufacturing personalized projects is now a reality," said Alain Ouzilleau, Cabico&co's president. "Robots and systems free up our talented craftsmen's time. This helps to increase production capacity and to produce projects of unparalleled quality."
Achieving this balance was a significant implementation challenge for the technology teams at Cabico&co and its Quebec partners Dunin Technologies, Nubik (Deloitte), Createch (Talan), PSTOX and Automatech, which managed to converge, integrate and synergize a range of software and technologies.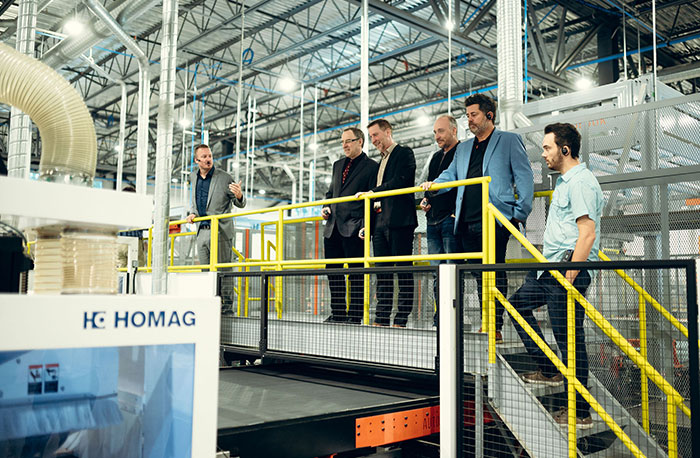 A vision of the future for the Canadian manufacturing plant
Cabico&co's 200,000-sq.-ft. renovation includes a new 50,000-sq.-ft. plant and open-concept state-of-the-art administrative offices that inspire collaboration. These upgrades, coupled with the recent optimization of its operations, are expected to raise standards throughout the industry and propel its growth to new heights.
"Our vision is to go the extra mile," said Ouzilleau. "We want to attract the best talent, customers and partners. Our facilities' digital and technological transformation is a force for positive change. It enables us to offer customers operational excellence to meet their expectations and ideas while providing a motivating work environment for our employees. I am very proud of my people, without whom the migration to the new updated plant and processes would not have been possible."