Caesarstone Opens Its First US Manufacturing Plant in Georgia on May 27
---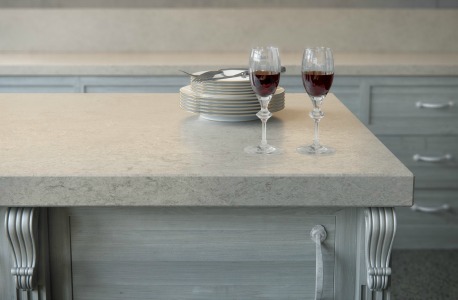 May 19, 2015
Caesarstone, a luxury quartz surface manufacturer, will open a manufacturing plant in Richmond Hill, Georgia at a ceremony on May 27, 2015. This new state-of-the-art factory is the third production facility for Caesarstone and the first site located in the United States.
"We are thrilled to open our first factory in the United States," said Yos Shiran, CEO of Caesarstone. "With the growing demand for our products over the last few years, particularly in North America, Caesarstone is ready to expand its production capacity. This is an important milestone for us, and we look forward to working with the local community, to better serve our customers in the United States and offer products also made in the United States."
The Bryan County Belfast Commerce Centre in Richmond Hill was selected as the new Caesarstone plant location for numerous reasons, including the proximity to the Savannah port and the support that Caesarstone received from the state, the county and the city. This new manufacturing plant is expected to create approximately 200 jobs in Bryan County. 
"It's an honor to host Caesarstone's continued global growth and success," said Georgia Governor Nathan Deal. "Georgia's outreach to the international business community and strong capabilities, including the fourth-largest and fastest-growing port in the United States, have attracted this very significant investment." 
In Fall 2015, Caesarstone will unveil the new Experience Center that will be open to the public, next to its plant at Richmond Hill, designed by interior designer Stephanie Goto from New York.