Considering Skilled Trades as a Career Path
---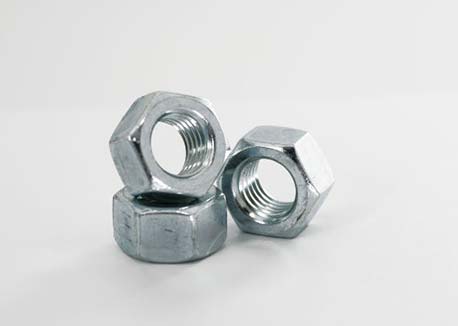 December 10, 2014
Between ongoing new construction and the constant need for upgrades and repairs to existing homes, buildings and other structures, carpenters, plumbers and painters are in demand. Throw in an aging infrastructure, a mature workforce and an exodus of construction-trade workers during the recession, and the job outlook in the skilled trades is even brighter.
According to Economic Modeling Specialists Intl., 53 percent of U.S. skilled-trade workers in 2012 were 45 years and older, with 18.6 percent aged 55 to 64. That's above the national average for all jobs, meaning that the skilled trades are constantly needing new workers.
Nearly 40 percent of U.S. employers report hiring challenges, with skilled trades as the number-one job they have difficulty filling, according to ManpowerGroup's 2013 Talent Shortage Survey. The top reasons cited by employers for skilled-trades shortages are candidates lacking necessary hard skills, a general shortage of applicants and insufficient experience.
After years of pushing curriculums to prepare students for four-year college educations, high schools are returning to trade-focused education, backed by skilled-trades programs at vocational schools and community colleges. Apprenticeships are another growing option after a long-term decline. In plumbing, an apprenticeship can last four to five years, with the apprentice earning about 50 percent of the wage paid to an experienced plumber, according to AOL Jobs, with raises granted along the way.
"The [skilled trade] workforce is getting older, [and] the demand [for professionals] is going to continue to grow," said John Bennett, president of R.T. Moore Co., in a recent interview with FOX59 WXIN-TV in Indianapolis. "There's plenty of opportunity for people to find jobs. If somebody wants to get a job and turn it into a career, there are lots of opportunities in plumbing [and] in the mechanical trades right now, and I think there will be in the years to come."
In Indiana, Bennett said that experienced plumbers can earn $60-70,000 annually, with some salaries even reaching six figures. Across the country, plumber pay averaged $52,000 in 2011, according to Explorethetrades.org, with high demand for experienced plumbers in cities such as New York and Los Angeles driving annual salaries north of $200,000.
Manufacturers are also doing their part to encourage students to choose a career in the skilled trades. Moen Incorporated is partnering with local vocational schools to strengthen the interest in the plumbing profession.
"We've been partnering with the plumber program at Lorain Joint Vocational School for a number of years," said Jim Ziminski, Ohio regional manager, Moen. "From providing a tour of our facilities to showcase how products are designed, tested and brought to market, to supplying products for students to work with in the classroom, it's important for us to demonstrate to the next generation of plumbers that we're here to support them every step of the way."