Construction Camp for Girls Opens in Philadelphia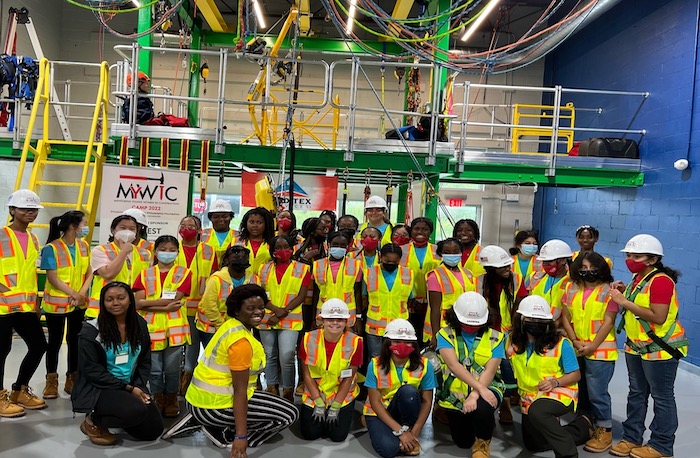 July 3, 2023
Construction Camp for Girls Opens in Philadelphia
This article was originally published on July 3, 2023; it was updated on July 10, 2023.
Local Philadelphia-area girls in grades 7 through 12 will be able to attend a free construction camp this summer to provide real-world experience, mentorship, and education about the opportunities that exist in the construction industry, regardless of gender. The camp is called MyWIC, which stands for Mentoring Young Women In Construction and will be held in Philadelphia from Thursday, July 6 through Friday, Aug. 11.
MyWIC is run by the NAWIC Philadelphia Foundation, which partnered with companies like NEST, a leading national facilities management company, and Girls Inc. of Greater Philadelphia & Southern Jersey to make it a reality. The camp strives to create a sustainable labor pool in the construction industry while educating young women about careers that they may not have previously considered. The Philadelphia Youth Network Work Ready also provides funding to cover a portion of the cost.
"MyWIC is developing America's next generation of female leaders by teaching them about the construction and skilled trades industry," said Mary Gaffney, NAWIC Philadelphia Foundation president. "Females make up only about 10% of the construction industry, and there are incredible opportunities to build a career in the skilled trades. By the end of the camp, we see a tangible increase in the girls' self-confidence, self-esteem and overall self-image."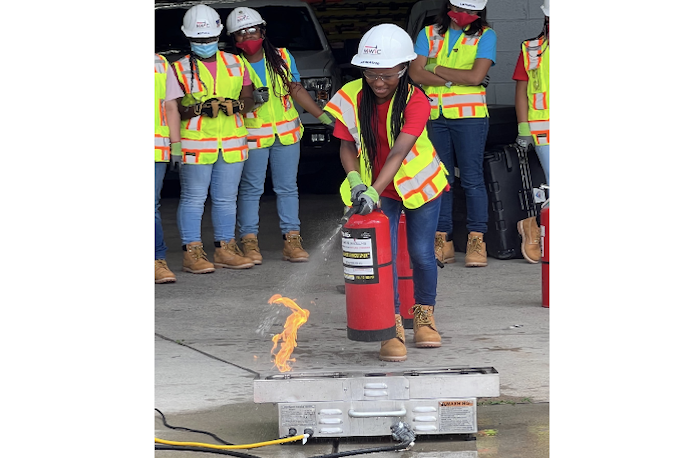 "The construction industry and the skilled trades offer so many opportunities for future careers that are in high demand, not only in Philadelphia but across the country," said Rob Almond, CEO of NEST, which is based in South Jersey. "The MyWIC camp is a summer-long tradition that shows the girls the incredible career opportunities in our industries. The girls learn that construction is so much more than swinging a hammer."
Dena Herrin, CEO of Girls Inc. of Greater Philadelphia & Southern New Jersey, tells KBB, "Everything we do at Girls Inc. is to ensure that our participants have the skills, confidence and a plan to be successful in their post-secondary academics and careers. A critical component of that preparation is making sure they have extensive exposure to a broad range of careers, particularly those that are interesting, well-paying, and historically male-dominated, including construction and other STEM-focused occupations. MyWIC is a highly successful example of partnerships that open doors and dispel stereotypes that limit opportunities for young women."
The construction camp will take place at several trade locations throughout the Philadelphia area during July and August. Each day, the girls will learn about a specialty within the trades, including carpentry, sheet metal, safety training, electric, finishing trades, steamfitting, plumbing and retail construction. Dates of the construction camp include July 6, 7, 11, 12, 18, 20, 25, 26, 27 and August 1, 2, 3, 8, 10.
Camp attendee coordination is provided by Girls Inc. of Greater Philadelphia & Southern Jersey.
—By Leslie Clagett, KBB Managing Editor