Contemporary Kitchens and Bathrooms Surge in Popularity
---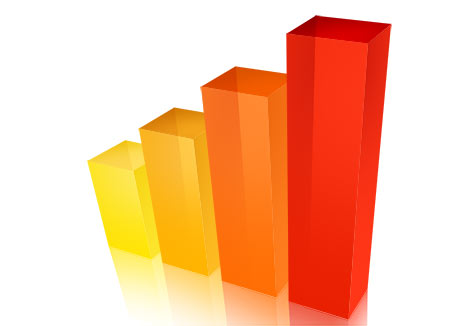 January 28, 2015
According to the 2015 Kitchen & Bath Design Trends report from the National Kitchen & Bath Association (NKBA), transitional styles are most popular in kitchens, with contemporary not far behind. Transitional and contemporary are tied for most popular bathroom styles.
The top 10 overall kitchen design trends NKBA expects for 2015 include:

Clean with an overall contemporary feeling
Multiples of appliances in one kitchen
Fewer standard kitchen tables, replaced by counters or tall gathering tables
Focus on the user experience, from easy maintenance to accessible design
For the bathroom, NKBA cites these top 10 trends:

Clean, white, contemporary designs
User experience (easy of use and maintenance) and accessibility
Showers and freestanding tubs
White is the most common color scheme for both kitchens and bathrooms. Designers reported that kitchens with multiple color schemes are emerging. White and gray are the dominant colors for bathrooms, specified by more than 70 percent of respondents in 2014. Half expect to see gray continue to grow in 2015. Interestingly, several comments referenced purple, lavender and lilac.
More details, including product trends, are included in the full 2015 NKBA Kitchen & Bath Design Trends report, available free to NKBA members on NKBA.org.