Cosentino Ends Year on High Note
---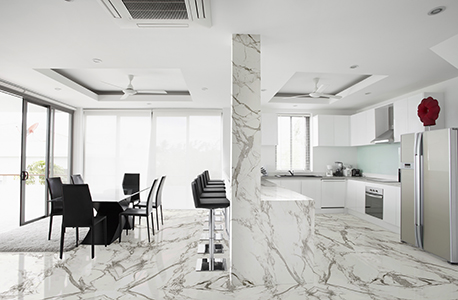 December 30, 2014
Cosentino announced at its annual strategic conference that the company will end 2014 with a sales presence and fixed assets on five continents, a milestone achieved following the recent opening of a logistics platform in South Africa. Additionally, Cosentino expects to end the year with gross revenue of $684 million, representing an increase of 14.7 percent compared to 2013, with over 90 percent of its sales generated outside of its global headquarters in Spain.
In an opening address, Francisco Martínez-Cosentino, president of Cosentino Group, highlighted the worldwide launch of the ultra-compact surface Dekton; the growing digitalization of the organization; and the company's commitment to job security at all production centers. The address also identified the diversification of niche markets as a future challenge.
Continued international expansion, linked to the variety of systems for sales and distribution, has been identified as one of the most notable achievements for the year. In 2014, Cosentino opened 10 new centers, one Cosentino city center, and established a presence in the new markets of Canada and Turkey. Currently, Cosentino operates directly with employees, fixed sales, and production assets in 29 countries, and is projected to employ close to 3,000 individuals in the year ahead.