Cosentino Introduces the Le Chic Silestone Collection
October 18, 2023
This article was originally published on October 18, 2023; it was updated on November 3, 2023.
KBB recently had the opportunity to interview Massimo Ballucchi, VP of kitchen and bath business NA at Cosentino North America, about the company's brands, new industry trends and Cosentino's newest Silestone Collection – Le Chic.
Cosentino is expanding in the market and has more than 50 locations in North America. The company collaborates with designers to determine industry needs and develops offerings to meet those needs.
The Spanish company encompasses the Silestone Dekton and Sensa by Cosentino brands. Silestone specializes in mineral hybrid surfaces and is made with HybriQ Technology, which backs the company's reputation for offering clean, renewable and safe surfaces.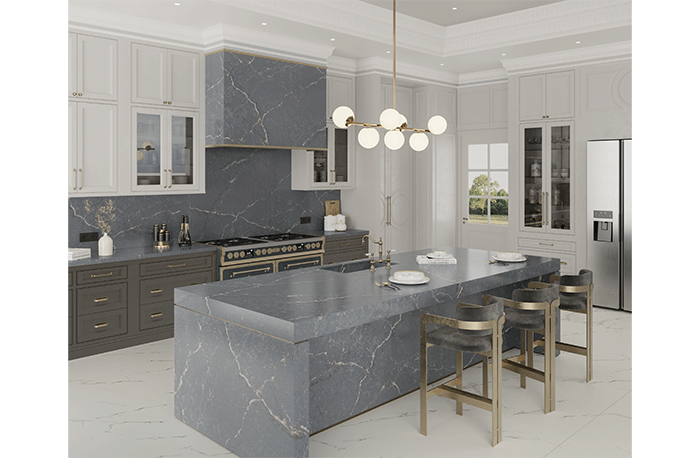 Le Chic in Parisien Bleu
Silestone has recently introduced Le Chic, a collection inspired by Parisian and Victorian spaces. It is offered in the following colorways:
Eclectic Pearl: delicate veins and metallic accents
Versailes: golden veins, two-toned marbling and golden sparkle
Victorian Silver: silver and gray veins and pearl texture
Bohemian Flame: metallic inlays in copper
Parisien Bleu: Inspired by Roman stones and city lights
Romantic Ash: crystal and silver in motion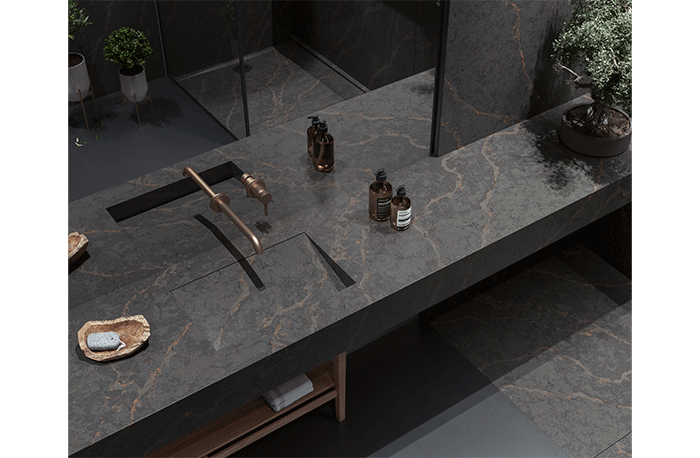 Le Chic in Bohemian Flame
Ballucchi also shared his thoughts on recent trends in the marketplace, which include white kitchens getting warmer with walnut tones, continuity between the countertop and backsplash and warmer colors.
To learn more about today's trends, Cosentino's sustainability and expansion efforts and the new Le Chic Silestone Collection, watch the entire video above, and visit Cosentino in Booth N1139 at KBIS 2024.