Cosentino Releases 2017 Earnings: Sets Record High with $1 Billion in Revenue
---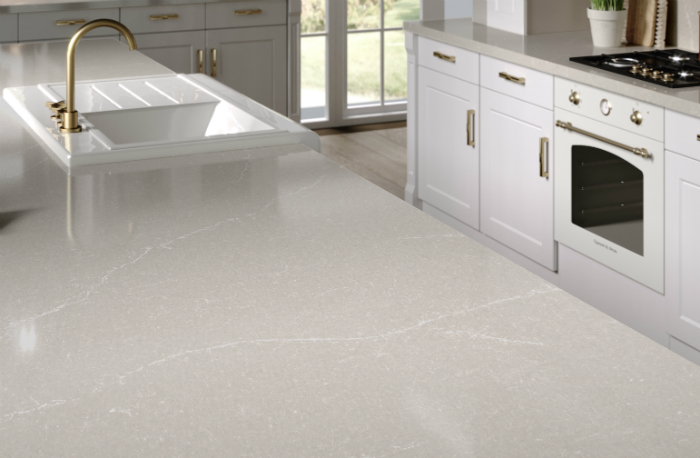 February 28, 2018
Cosentino Group, a producer and distributor of surfaces for architecture and design, continues to strengthen its economic and financial position as well as its commitment to sustainable growth, innovation, new technologies and efficient management.
As the 2017 fiscal year closed, Cosentino celebrated a record high with more than $1 billion in revenue, an increase of more than 8 percent year over year due to a 10 percent increase in sales compared to 2016 and a 19 percent increase in profitability. Along with the economic growth, Cosentino has made investments totaling nearly $246 million, most notably the construction and opening of a second Dekton manufacturing plant in Almeria, Spain, and two new showroom openings, resulting in the creation of 340 direct jobs.
The company closed the fiscal year with a combined revenue of $1 billion, representing an increase of more than 8 percent from 2016, a figure negatively impacted by the decrease of sales income against the Euro. In comparable terms (using a regularized exchange rate), this figure was 10 percent, highlighting strong growth in certain markets, including Europe (+20 percent) and Spain/Portugal (+12 percent).
In terms of operating results, the company's earnings before interest tax depreciation and amortization (EBITDA) last fiscal year totaled $157 million, an increase of 10 percent. Changes in the exchange rate had a strong negative impact on this figure; relatively speaking, this effect was even more pronounced here than for the sales figures mentioned above. With regularized figures, the relative growth on 2016 was 19 percent. This increase in profitability was caused by the absorption of fixed costs, which led to an increase in combined revenue (+10 percent).
The figure with the most distinct improvement over the last fiscal year was net profit, totaling $70 million, or a 33 percent increase on 2016. This was due to strong financial results, as well as the financial coverage provided by the exchange rate risk management policy, which mitigated the negative effect previously mentioned in the EBITDA case.
The company has already invested around $246 million, or 52 percent of its total planned investments, whose total value is $468 million; 70 percent of this has been in productive growth investments.
In addition, Cosentino focused on automating existing factories at Cosentino's corporate headquarters in Spain to increase production speed and flexibility. These changes also helped to improve Cosentino's sustainability practices.
To increase involvement in international markets, Cosentino opened seven new Centers in 2017, scattered across countries such as the U.S., Canada, Israel, Singapore, South Africa, Poland and the UAE. Along with the Centers, Cosentino opened two showrooms located in Madrid and Dubai.
Thanks to these new facilities, the company closed 2017 with 140 business units in 32 countries across five continents. For the next three years, the company is maintaining an ambitious growth plan, including opening 30 new full service warehouses and showroom business units. This follows up on the company's new and recent corporate commitment to
"inspire people through innovative spaces."
The preceding investments, in production as well as business and logistics, have been financed through a combination of own assets and outside financing (which grew 9 percent, or approximately $24 million, last year). Company debt has undergone positive changes, and the current debt ratio (net debt divided by EBITDA) is 1.5.
As in previous fiscal years, industrial and commercial growth has been accompanied by strong job growth, and the total number of employees at the end of 2017 totaled more than 4,000 people worldwide. Last year, Cosentino created 340 new jobs on top of the 300 jobs created worldwide in 2016 – 640 total over the course of the past two years.