Coverings 2015 Recognizes Young Industry Leaders
---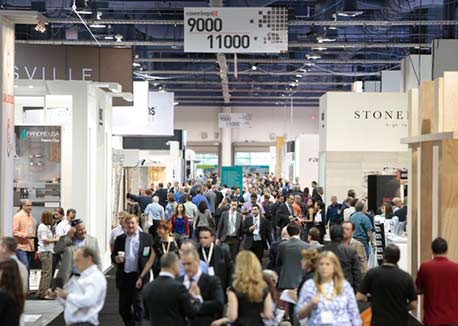 December 26, 2014
Coverings has announced the launch of "Coverings' Rock Stars – An Emerging Leaders Program," which will honor the best and brightest young professionals in the tile and stone industry. Selected by a panel of industry professionals, Coverings' Rock Stars will represent a cross-section of individuals who have made an impact on the industry and embody the traits and characteristics of a future leader. The inaugural group of Coverings' Rock Stars will be recognized at Coverings 2015, which will be held April 14-17 at the Orange County Convention Center in Orlando, Fla.
"Coverings is a show for the industry and by the industry, so it's critical that we take time to honor the ambitious, forward-thinking individuals that are laying the foundation for future generations," said Karin Fendrich, Coverings show director. "The tile and stone industry is comprised of ambitious and talented entrepreneurs and we look forward to celebrating their achievements."
The program is seeking nominations for practicing professionals 35 years or younger including architects, designers, contractors, installers, fabricators, distributors and retailers. Nominators should be an active professional also working in the industry. The selected Rock Stars and will each receive a one night hotel stay in Orlando to attend Coverings.
To nominate a qualified individual, or to nominate yourself, complete a submission form at coverings.com/RockStars before February 6, 2015.