Coyote Outdoor Living and Cosentino Partner
---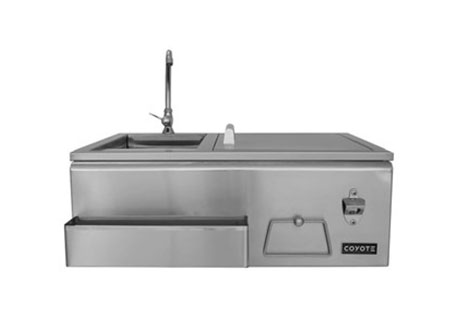 January 23, 2015
Coyote Outdoor Living and Dekton, the ultra-compact surface for exterior design by Cosentino, have announced a partnership to further enhance both companies' outdoor living offerings.
Dekton by Cosentino is made from a blend of glass, porcelain and quartz and offers UV resistance for color stability outdoors, strength and high resistance to impacts, scratches and abrasion for use in high-traffic areas and very low water absorption. Dekton's resistance to thermal shock against heat, frost and thawing enables the product to be used in any climate and a multitude of outdoor surfacing applications.
"At Coyote, we pride ourselves on making high-quality, affordable and durable products for anyone who wants to build their dream outdoor kitchen," said Jim Ginocchi, president of Coyote Outdoor Living. "We feel that Cosentino complements that goal with fantastic products of their own. Their latest invention, Dekton, is a particularly exciting development for outdoor countertops and kitchens. We trust this partnership is the start of many more exciting things to come."
As part of the partnership, Coyote Outdoor Living's products have been installed in a number of Cosentino centers across the country including Houston, Denver and Fort Lauderdale, as well as the Dekton mobile showroom, which travels around the U.S. In 2015, Coyote will be featured in outdoor kitchen displays in 10 new Cosentino Centers scheduled to open.